Woman goes viral for punching Pride protestor right in the face
Author: Alex Bollinger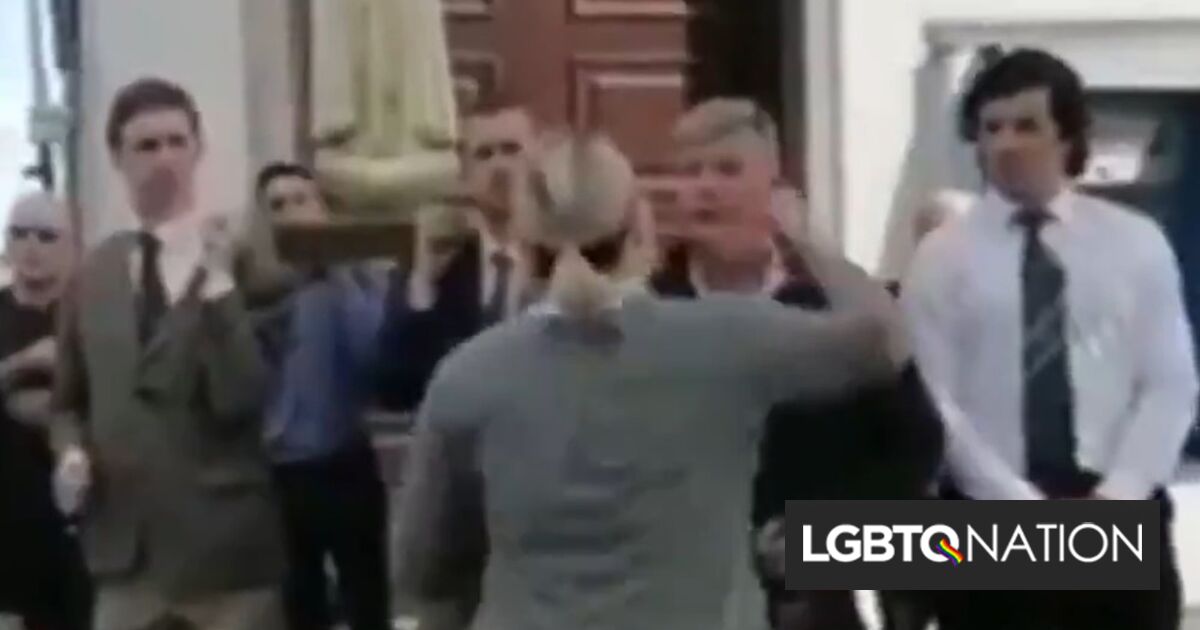 A woman in Northern Ireland was arrested after punching an anti-LGBTQ protestor in the face at Pride last month.
Gerry McGeough, 63, was protesting Mid-Ulster Pride in Cookstown, which he claimed was part of the "homosexual agenda" and that Pride-goers were "glorifying the sin of sodomy."
Related: Woman goes viral for punching misogynist hate preacher right in the face
He was saying the rosary while his group played a message over loudspeakers when a 44-year-old woman – who has not been identified in the media – came up to him and punched him in the face. She was immediately arrested.
Gerry McGeough has clearly fallen down the fascist rabbithole of hate as he protests at the Mid Ulster Pride event alongside Niall McConnell. He does get some direct action though. Well done that woman, now that's how you deal with fascists ✊ 👊 pic.twitter.com/nDYFXsL46M

— Ireland against Fascism (@IrlagainstFash) September 19, 2021
McGeough used to supply weapons for the Irish Republican Army (IRA) and later became associated with the Catholic nationalist group Síol na hÉireann, according to the Belfast Telegraph.
The organization, which is run by an anti-vaxxer, said after the attack the McGeough suffered a heart attack.
Police said that the woman was arrested on a charge of common assault and has been released.
"We had made it clear from the beginning that we remain peaceful and don't engage with the protestors," said Molly Farrell of Mid-Ulster Pride, who said that she doesn't "imagine [the woman who punched McGeough] was part of the parade."
McGeough, in an interview with Purged.TV, claimed that he wasn't even protesting Pride, he was just "praying a rosary in reparation for the offense given to God by those who were parading through the town promoting and glorifying the sin of sodomy."
He was once a supporter of Sinn Féin, a center-left party that endorsed the Pride event. Today he calls Sinn Féin "an anti-Catholic organization" and that the party is "promoting something that during the time of the hunger strike 40 years ago would have been utterly repellent to any self-respecting Irish republican in this part of the world."
Actual Story on LGBTQ Nation
Author: Alex Bollinger