Two men are under arrest & facing murder charges after allegedly targeting trans women
Author: Juwan J. Holmes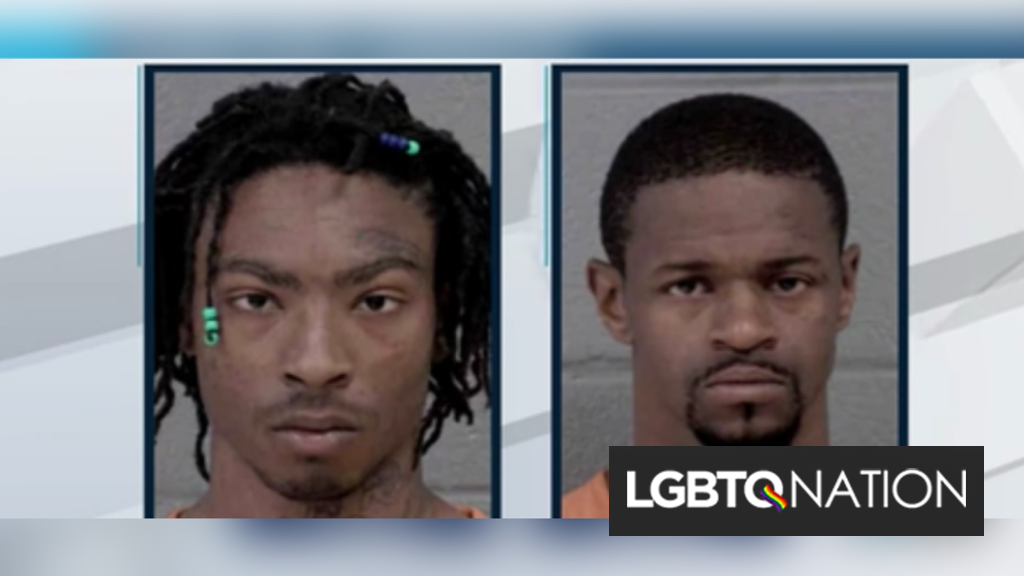 After issuing a warning that suggested that a killer could be targeting trans women in North Carolina, two arrests were made that authorities believe brings a close to a week where trans people faced further threats of potentially hate-fueled violence.
Jaida Peterson, who was Black and transgender, was found dead in a hotel room in Charlotte on Sunday, April 4. A second Black trans woman, now identified as Remy Fennell, was also found dead on Thursday, April 15 in another hotel room in the area.
Related: Enraged dad stabs his sons after they call him out for using anti-LGBTQ slurs
The Charlotte-Mecklenburg Police Department issued a "critical warning" in response to the discovery of Fennell's body.
Police are taking the possible connection seriously as they hunt for the killer. The warning contained no judgement on gender identity or sex work. "There's never been a more vulnerable time for them than tonight," police spokesperson Rob Tufano said of LGBTQ sex workers.
Tufano asked for people to be "hypercautious" and "hypervigilant in who they're engaged with."
The day after that warning, police arrested two men and charged them with both of the murders.
Dontarius Long and Joel Brewer were each charged with murder, robbery with a dangerous weapon and conspiracy to commit robbery with a dangerous weapon. Brewer faces two counts of murder, one count of robbery, and one conspiracy charge, in addition to two counts of possession of a firearm as a felon.
Police stated at a press conference their belief that Long, 21, and Brewer, 33, are responsible for killing both Peterson and Fennell. Police chief Johnny Jennings called both men "very dangerous."
The investigation remains ongoing, but after the arrests, Lt. Bryan Crum emphatically stated that there is no reason to believe "there's any further risk to public safety."
"I can tell you that our investigation has advanced to the point that I feel confident in telling you there is no one else at large that was a part of this," he said.
"If hate crime charges are appropriate, we will absolutely pursue those," Crum stated. North Carolina's statewide hate crimes laws does not explicitly include sexual orientation or gender identity, according to the Movement Advancement Project's Equality Map, although federal hate crime laws do.
Peterson, 29, was found dead on April 4 at a Quality Inn & Suites Airport hotel. It took time for the transgender community to be aware of her passing because she was misgendered and deadnamed in local media.
"You are going to be truly missed and once again we love you always," Peterson's sister said on social media.
Fennell was a well-known hair stylist and business owner, also known as Remy Kreations. She moved from Virginia to North Carolina, and her godsister encouraged her to move to Atlanta and run her own hair salon, she told WBTV. She was found on April 15 at a Sleep Inn University Place hotel.
The Human Rights Campaign reports that Fennell is at least the 15th known transgender or gender non-conforming person to be murdered or face a violent death in 2021, which is only in its 15th week. PGH Lesbian Correspondents reports Fennell as the 16th known murdered trans person.
Fennell's aunt, Catherine, remembered her in a post online.
"She was a vibrant young transgender woman who was just trying to make it & was doing it. She started her own business, graduated from cosmetology school. We weren't close but I understood her from a different point of view," Catherine wrote. "Shouldn't no family nor friend feel like they are alone & no one care's or don't love them. She has left her mark on the hair industry.
"Don't be ashamed of a family member or friend just because they identify themselves [differently]," she implored, "just hold them & tell them it's okay."
"The loss of two Black transgender women in the last two weeks, in the same city, is devastating. Our hearts go out to Remy's family, friends and community, as well as the entire LGBTQ community in Charlotte," Tori Cooper, the Director for Community Engagement for the Campaign's Transgender Justice Initiative (TJI), said in a statement.
"It's never been more important for everyone — from community members to those at all levels of government — to speak out, affirm that Black Trans Lives Matter and take action to bring this violence to an end."
Actual Story on LGBTQ Nation
Author: Juwan J. Holmes