Trans men hit back at haters & share how gender-affirming care saved their lives
Author: John Russell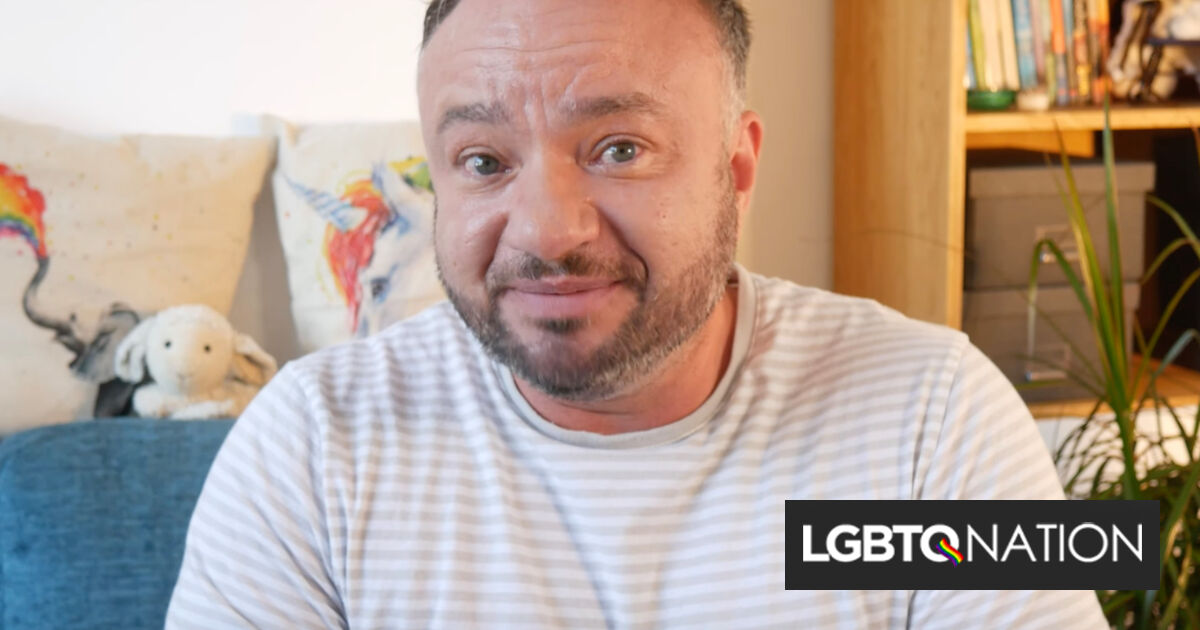 As anti-trans activists and right-wing politicians in the U.S., along with so-called "gender critical feminists" in the U.K., continue to stigmatize gender-affirming healthcare, trans men who have undergone phalloplasty are sharing their stories.
PinkNews reports that a recent post from an anti-trans Twitter user seems to have sparked a wave of trans men posting about how the surgical procedure, which uses a skin graft to construct (or reconstruct in the case of cis men who have sustained serious injuries) a penis, has had a positive impact on their lives.
In late January, a Twitter user who goes by "terftastic" posted photos of what appear to be scars resulting from a recent phalloplasty skin graft. "Is this liberation?" the user wrote, implying that the scars were unsightly and unnecessary.
Many commenters saw the tweet for what it was: an attempt at fearmongering around gender-affirming surgeries and at othering trans bodies. It's unclear where the photos originated.
"Trans healthcare is already stigmatized, and scaremongering around phalloplasty only makes this worse," a spokesperson for U.K.-based LGBTQ+ advocacy organization Gendered Intelligence said. "There is a great deal of misinformation and anxiety around trans health care that is irresponsibly fueled by these kinds of bad faith actors. Phalloplasty is a safe practice before which patients are extensively consulted to ensure they are aware of risks involved, including scarring from graft sites."
"I see that terfs are scaremongering about phalloplasty again, so here's my graft site," Colby Gordon, an assistant professor of literature at Bryn Mawr College, tweeted a few days after the terftastic post, along with a photo of his own scars. "I love my trans body—all of it. And I love your trans bodies, too."
Other trans men followed suit, posting photos of their own skin graft scars.
"Sharing my graft (partially tattooed now) too because i love my trans body, and the euphoria and connection i feel to my body that once felt like a cage has been life changing," wrote user Felix, an artist. "Trans bodies are beautiful."
"The increase in self-confidence and love has been more than I dreamed. I am still amazed at how it feels sometimes," Felix told PinkNews following his tweet. "I'm able to feel more safe in situations I didn't before, like locker rooms at the gym. I don't hate my scars, they each tell a story of a time in my life I made it through a hardship."
The 25-year-old artist admitted he was nervous ahead of his phalloplasty. "Who wouldn't be? Fortunately, I had a big support system at home who had put time aside to help me recover," he explained. "I had also done a lot of research on the surgical team and listened to the experience of other trans people who went to the same surgeon, so I knew I was in good hands."
"I did have a few small complications," Felix continued. "I had some places that healed slower than others [and] some that healed with hypertrophic scarring." But, he says, "If you were to ask anyone in my life if transitioning helped me, it would be a resounding 'yes'. Transitioning saved my life, sincerely, and it makes me so sad that so many people aren't able to receive the care they need."
"My life has been changed beyond all recognition, for the better," YouTuber and author Finlay Games said of the procedure. Games created a series of videos documenting his recovery after having phalloplasty in 2015. "I wanted a body part I deeply felt was missing and in the process of that part being created, I've discovered myself and so much more."
Actual Story on LGBTQ Nation
Author: John Russell