TikToker details horrifying moment he found Black Sims chained up in his ex-boyfriend's game
Author: Molly Sprayregen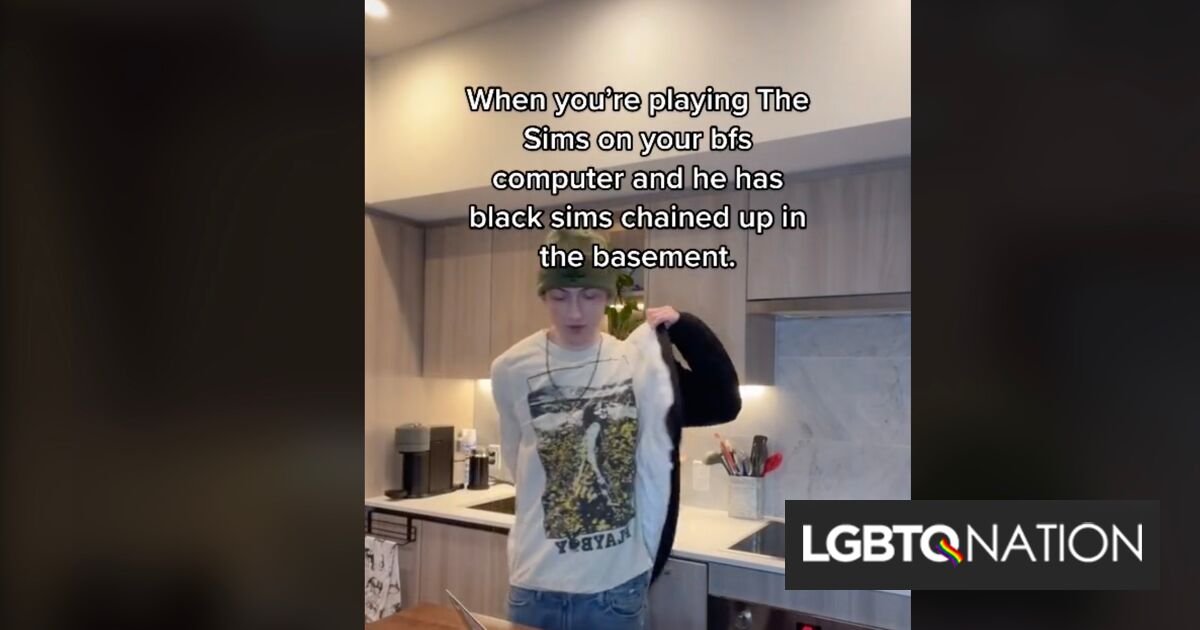 TikToker Blake Babin recently posted a video revealing that in 2016, he was playing The Sims on his then-boyfriend's computer when he discovered that his now-ex was keeping chained up Black Sims in the basement of his virtual home.
"True story," Babin, who is white, wrote in the video's caption, "an ex from 5+ years ago."
Related: The Sims 4 will now ask for pronouns and allow neo-pronouns 
The video shows Babin recreating the moment of discovery. He leaps up from his computer while playing the TikTok sound that says, "That'll do it, you don't have to worry about me." After getting up from his chair, Babin puts his coat on and exits the shot.
The video has been viewed 5.8 million times. Babin also posted a follow-up video telling more of the story.
"The relationship did end not long after this happened," he told viewers. "He was racist, he was kind of like misogynist. He was a cheater."
Babin said he was on the computer playing the game and when he got to the basement, he asked his ex point blank what was going on.
"He's flustered I guess, he comes over and he's like, 'Oh that's nothing.' He could see that I was weirded out by it so I guess he started to get worried. Maybe it's just normal for him. I guess it was."
Babin added, "He took the computer from me, he made light of it, he closed it, and just moved on really quickly."
He also recalled how his ex would sometimes just "point out Black individuals on the street, which is obviously weird behavior."
Babin said it was clear the Sims in the basement were "working slaves" and that he remembers chains but asked other fans to confirm if that were possible in The Sims world.
Babin said he asked his ex, "Okay you want to be quirky you want to have your slaves in your basement. Why you gotta make them Black?"
"And then he fumbled and came up with some excuse."
He added that his ex is a "really bad person. Don't support that behavior at all."
Some TikTokers called Babin's judgement into question in dating this person in the first place and asked what he meant when he said the relationship ended "not long after" the incident. They wondered why it took him any time to leave at all.
Others defended him and said its difficult to leave abusive partners
Actual Story on LGBTQ Nation
Author: Molly Sprayregen