Tennessee's governor signs bill that bans trans youth in sports into law
Author: Juwan J. Holmes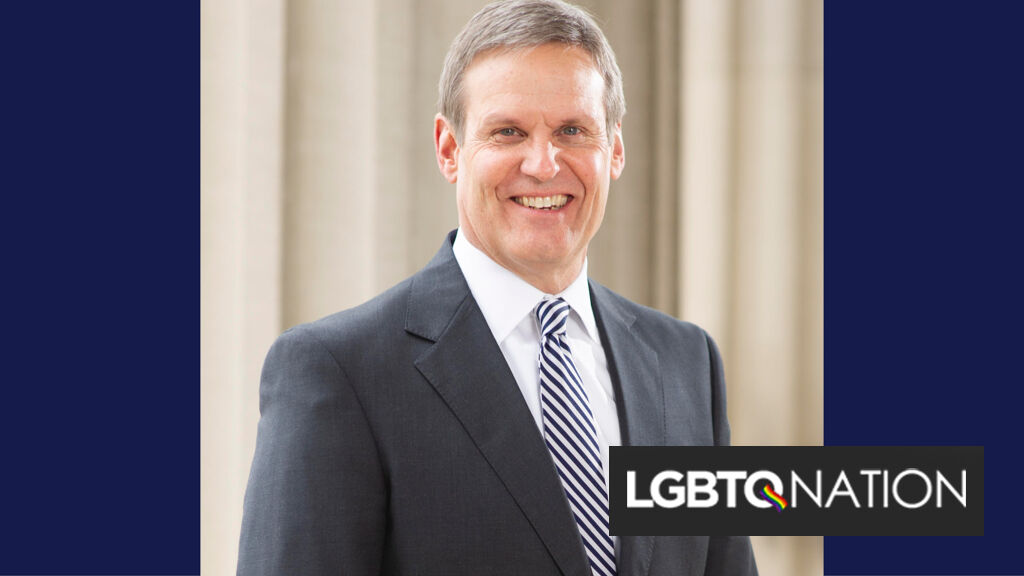 Tennessee Gov. Bill Lee (R) signed Senate Bill 228 into legislation yesterday, banning trans people in the state from competing in middle or high school sports in accordance with their gender identity.
This comes just one day after Arkansas Gov. Asa Hutchinson (R) signed a similar anti-trans law that bans trans girls and women from playing in sports in accordance with their gender identity from elementary to collegiate-level sports. Mississippi Gov. Tate Reeves (R) was the first to sign a ban on trans people in sports this year, all following in the footsteps of Idaho, which made the ban into law last year.
Related: There are now some Democrats around the country backing anti-trans legislation
"I signed the bill to preserve women's athletics and ensure fair competition," Gov. Lee on Twitter. "This legislation responds to damaging federal policies that stand in opposition to the years of progress made under Title IX."
Lee further expressed that he "commend[s] members of the General Assembly for their bipartisan work." Not a single Democrat state senator voted in support of the legislation, but a few House Democrats did.
Sam Brinton, Vice President of Advocacy and Government Affairs at the Trevor Project, said in a statement that "it is hard to keep up with the avalanche of anti-transgender bills, but please know that we will never give up fighting to protect transgender and nonbinary young people. They deserve access to the same opportunities as their peers."
They make clear that "this discriminatory policy is illegal," and that "The Trevor Project is here 24/7 to support trans youth in Tennessee and across the country who feel hurt and invalidated by these purely political attacks."
The Trevor Project reports that they have taken over 2,400 crisis contacts in Tennessee over the last year. They estimate that that's less than seven percent of the LGBTQ people that have been in crisis throughout the state in that time frame.
"Governor Bill Lee has signed SB 228 into law, prioritizing attacks against trans kids over real relief for the people of Tennessee," the Human Rights Campaign stated after learning that Lee signed the bill into law. "These bills don't reflect our values, and we need to put a stop to them."
They report that 57% of Tennessee voters are against legislation that stigmatizes trans people.
The Tennesseean reports that there is "no evidence of transgender student athlete participation in Tennessee."
Tennessee becomes the third state to pass legislation that seeks to limit or outright ban the participation of trans people in sports activities in schools, colleges, and/or state-funded institutions.
Like many, Tennessee's legislators initially modelled their proposed law behind the sports ban that became law in Idaho in 2020, although a federal court issued an injunction against it. Tennessee's, however, is the first to ban trans girls and trans boys from participating in sports. All others have banned or have sought to only ban trans girls.
Arkansas and Mississippi both instituted their ban on trans girls in sports this month. South Dakota is expected to be the next state to adopt similar legislation. Their initially proposed ban was passed, but Gov. Krisit Noem (R) sent the legislation back to the state legislature. She is seeking revisions that will lessen the chance of organizations like the National Collegiate Athletic Association (NCAA) and others from boycotting the state.
Tennessee Senate Bill 228 was infused with Tennessee House Bill 3 before being passed and sent to the governor. Middle school in Tennessee's bill is defined as Grades 5-8, and high school as grades 9-12. As long as the law is in effect, trans people in Tennessee can only play in school-based sports in elementary school and college.
The law requires associations organizing sports in schools to receive an "original" birth certificate from participants. If "a birth certificate does not appear to be the student's original birth certificate or does not indicate the student's sex at birth, the student must provide other evidence to indicate the student's sex," the bill's summary indicates, adding "the student or the student's parent or guardian must pay the cost associated with providing evidence."
This proposal also comes as the Tennessee General Assembly continues to consider a law that would allow cisgender students to sue their school if they're not given a "reasonable accommodation" if they don't want to share restroom facilities with trans people.
The General Assembly has a "supermajority" of Republicans in control of both chambers. Other proposals by state GOP lawmakers this week include one to make the Bible the state's official book and to ban books mentioning LGBTQ people from public schools.
If you or someone you know is feeling hopeless or suicidal or would like support from a crisis counselor, The Trevor Project is available 24/7 at 1-866-488-7386, via chat at TheTrevorProject.org/Help, or by texting START to 678678.
Actual Story on LGBTQ Nation
Author: Juwan J. Holmes