Teens receives short prison sentence after conviction for "heinous" anti-gay assault
Author: Juwan J. Holmes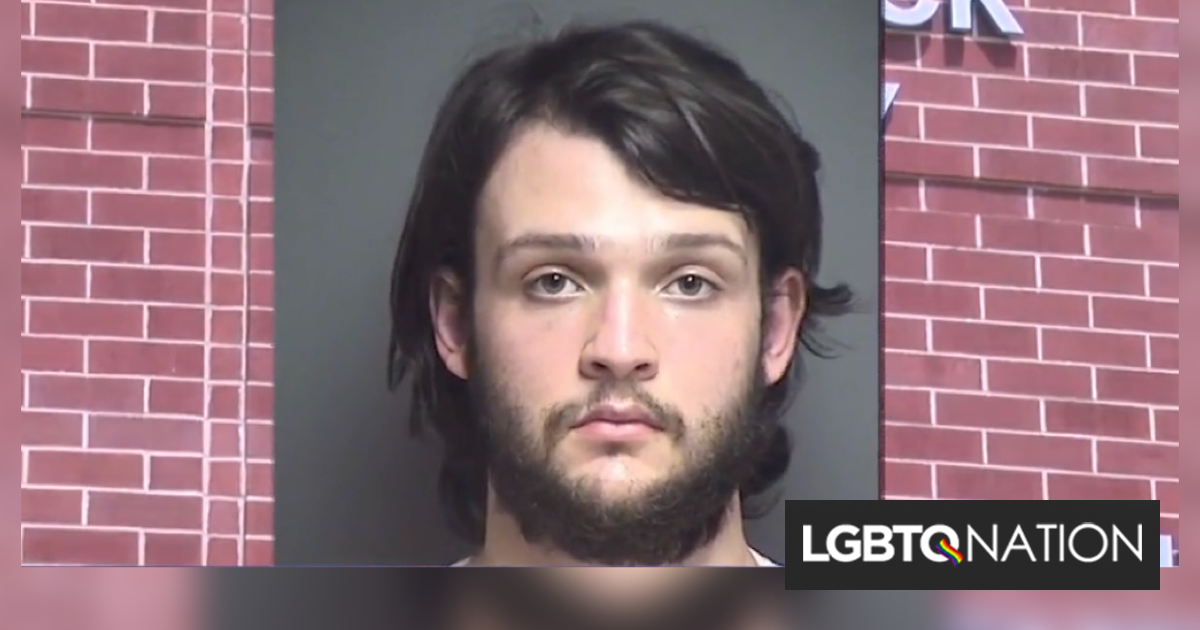 An 18-year-old man was sentenced on May 12 on a conviction he received for a hate crime and first-degree assault.  The judge gave him a 15-year prison sentence, with 11 years of the sentence suspended and credit for the 15 months he's already served behind bars, meaning he will spend about short of three years of his term in prison.
His co-defendant received six months for a second-degree assault conviction, meaning the duo will serve under five years combined.
Related: Man stabs another while yelling homophobic slurs because he moved away from him on train
On the night of February 15, 2020, Corey Robert Welch, who was then 17, and Martin Potomac Gieser, then 17 or 18, attacked a 23-year-old man at a house party in New Market, Maryland.
Prosecutors told the court that the victim was a "perfect stranger" to Welch and Gieser. He hadn't known them or interacted with them prior to their attack in the small town just miles from Washington, D.C.
Frederick County Assistant State Attorney Laura Corbett Wilt told the court that Welch began harassing the victim based solely on his assumption that the victim was gay. The victim began leaving and even called a ride-sharing service when Welch turned his tirade into a physical attack.
"After [the victim] the left the residence, he was attacked from behind viciously by this defendant [Welch]. He was put in headlock, strangled, [and] the victim lost consciousness three times," said Frederick County State Attorney's Office spokesperson Will Cockey.
The victim "was repeatedly struck in the head by this defendant. It was a brutal attack," Cockey added.
Welch did this while Gieser held him down and even standing on his legs. The victim offered to relinquish his belongings to his attackers, even "begging" for them to take them and leave him alone — but they refused to stop, according to the prosecution.
Welch and Gieser even reportedly telling the ride-share driver that they needed to continue the assaults for "a few more minutes," reported WMAR-2. Welch repeatedly used anti-gay slurs while continuing to assault the victim.
After the "heinous attack," as the victim recalled it, Welch and Gieser took his belongings anyway. They were arrested later that night.
Addressing the court with family support at the sentencing hearing, the unnamed victim told the court, "every morning, I wake up with panic and anxiety. I know I will never be the person I was before the attack." His father and cousin addressed the court as well.
He was left with a raspy voice, red marks on his neck, a concussion, and a leg injury, in addition to his mental and psychological wounds.
Welch pled guilty in April, but defense attorney Mary Drawbaugh argued that he was "under the throes of addiction" at the time and regrets his actions. Welch's grandmother, calling Welch's actions "irresponsible," requested leniency from Judge Theresa M. Adams.
Wilt recommended to the court that Welch receive a sentence similar to the "guidance" for first-time first degree assault convictions, which is reportedly in the three to eight-year incarceration range.
Judge Adams followed their recommendation, recognizing that Welch will be "a young man" when his sentence ends. He will have five years on supervised probation after his prison term ends.
Adams told Welch while handing down the judgement, "Is this going to be life on the installment plan… or are you going to turn it around?"
Welch was initially bought before juvenile court, but prosecutors bought it to criminal court and charged Welch with a hate crime stipulation because his attack was motivated by anti-gay sentiments. The defense unsuccessfully tried to reverse that decision for the 18-year-old.
"The State's Attorney's Office worked hard to make sure that the defendant was charged as an adult in this case," said Cockey.
The Frederick News-Post have reported that online records indicate Gieser, now 19, pled guilty to second-degree assault and received six months behind bars in October 2020, apparently with four-and-a-half years suspended.
Calling Welch's sentence "appropriate," in a statement, the State Attorney's Office said "targeting a person because of their perceived sexual orientation is completely unacceptable" in Frederick County.
They added that "the victim and his family are satisfied that justice has been served, and this marks a moment of closure in this terrible ordeal."
Actual Story on LGBTQ Nation
Author: Juwan J. Holmes