South Korean Supreme Court overturns soldiers' sodomy conviction
Author: Bil Browning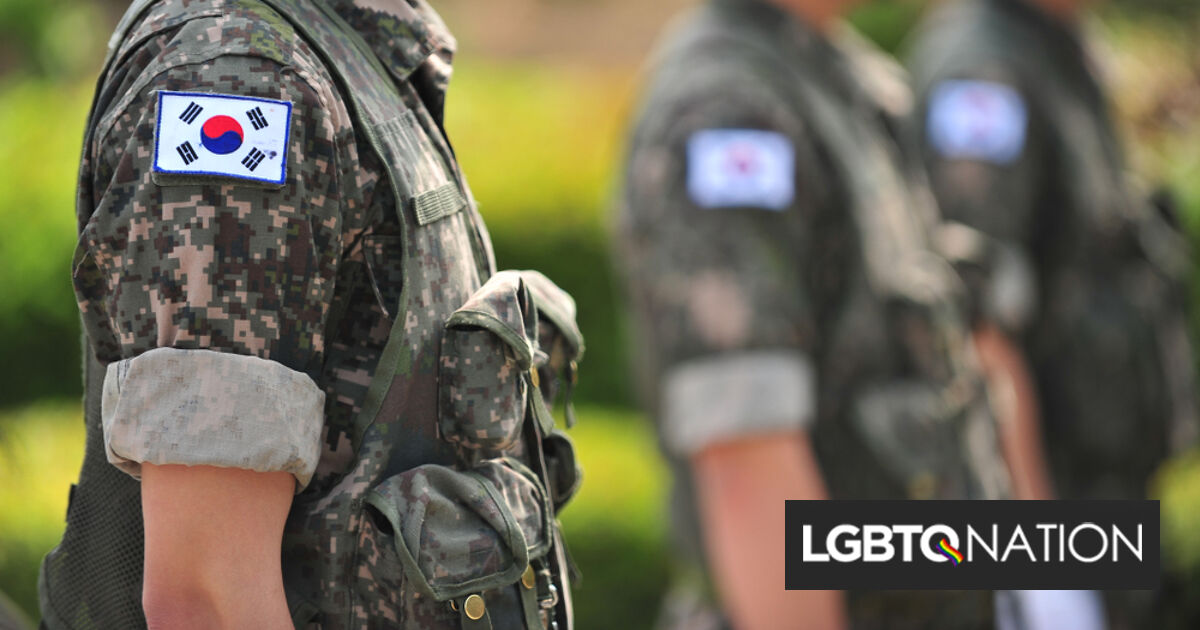 South Korea's Supreme Court has overturned a military court ruling that would have sent two soldiers to prison for having consensual sex in an off-base residence.
The High Court for Armed Forces had upheld a lower court ruling that the men had violated the military's widely criticized law that prohibits sex between soldiers of the same sex. The military is predominantly male.
Related: South Korea threatens to out LGBTQ people after 86 coronavirus cases linked to gay clubs
The code prohibits "anal intercourse" and "any other indecent acts" between personnel. But the full panel of Supreme Court justices ruled that trying to apply the code to off-base conduct between off-duty members stretched credibility.
The court also strongly disagreed that gay sex was an "indecent act" and chided the military in the ruling.
"The specific ideas of what constitutes as indecency has changed accordingly with the changes in time and society," Chief Justice Kim Myeong-su said in the decision. "The view that sexual activity between people of the same sex is a source of sexual humiliation and disgust for objective regular people and goes against decent moral sense can hardly be accepted as a universal and proper moral standard for our times."
The ruling should be considered a "declaration that consensual same-sex sexual activity (among military service members) should no longer be considered as punishable in itself."
The case has been sent back to the Hugh Court for reconsideration.
The defendants, two officers from different units, were arrested off-base in 2016. They were part of a crackdown by the military on gay soldiers.
In conservative South Korea, gays, lesbians, bisexual and transgender people are harshly stigmatized and struggle to be politically visible, while a powerful Christian lobby immobilizes politicians seeking to pass anti-discrimination laws. That stigma is amplified in the military, where most able-bodied South Korean men are required to serve about two years as the country maintains a large force in the face of potential conflict with North Korea.
Gay men are not exempt from conscription but are banned from engaging in homosexual activity while serving, leading to an environment in which they serve without revealing their sexual identity for fear of discrimination and reprisals.
"South Korea's military doesn't exclude gay men from compulsory duty, but once they enter the military, they are seen as dangerous and treated as potential criminals," said Han Ga-ram, an openly gay human rights lawyer, said.
In 2020, the military discharged Sgt. Byun Hee-soo, the force's first transgender soldier, after they had gender confirmation surgery. She sued for discrimination and a district court ruled in her favor, but Byun had died of suicide seven months before the ruling.
Actual Story on LGBTQ Nation
Author: Bil Browning