Over 100k Filipinos sang Ariana Grande's "Break Free" in the streets to oppose fascism
Author: Bil Browning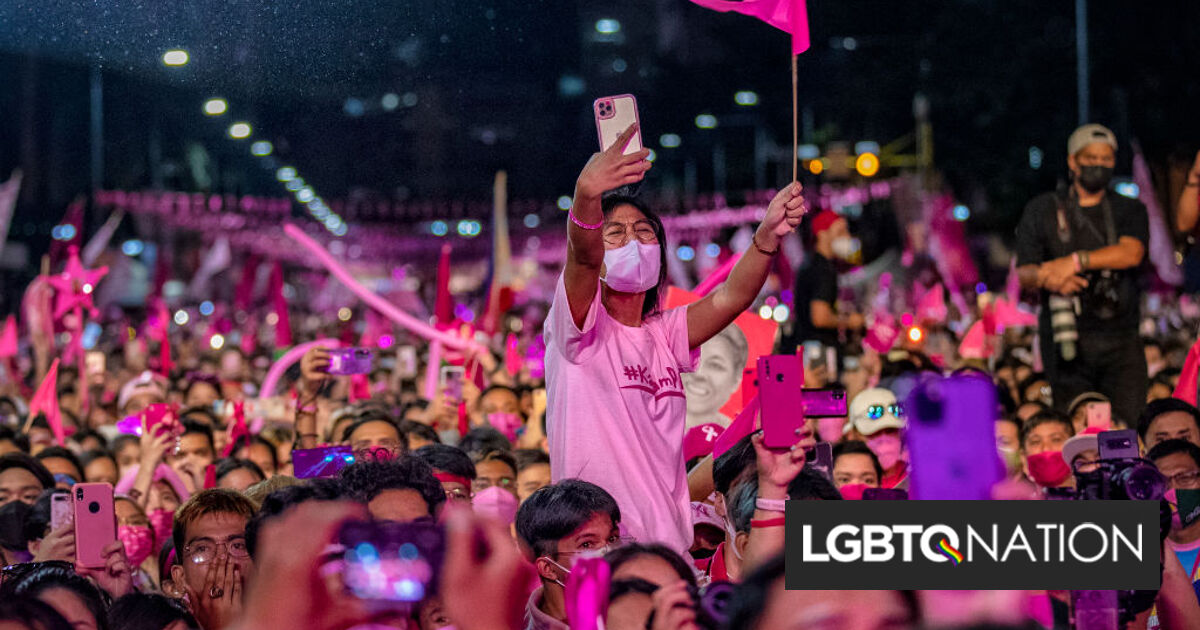 A political rally in the Philippines turned into an impromptu Ariana Grande concert with over 100,000 participants singing along to the pop star's hit "Break Free."
Dressed all in pink, the protestors were led by drag queen Minty Fresh in the singalong.
Related: Vladimir Putin defends J.K. Rowling as victim of Western "cancel culture"
The massive crowd gathered to support presidential candidate Leni Robredo in her bid against Ferdinand Marcos Jr., the son of former dictator Ferdinand Marcos Sr. She has painted herself as the proponent of freedom being challenged by fascism.
Robredo enjoys large support from women and the LGBTQ community. And they aren't afraid to show it.
The rally included several performers and speeches, but none grabbed the crowd's attention quite like Minty Fresh. Dressed in a re-creation of the outfit Grande wore on tour, she had everyone bouncing along and singing with her.
"I just felt like it was the right song to perform," she told local news after the spontaneous singalong. "There are a lot of negative things happening in the past few years and, personally, I wanted to break free from those things. Also it's a very hype and positive song very fitting for [the] event."
When a video of the enormous crowd chanting her lyrics went viral online, Grande herself made sure to amplify it.
"I could not believe this was real (teary-eyed emojis). I love you more than words," she posted on her Instagram stories along with video of the crowd dancing and singing.
Actual Story on LGBTQ Nation
Author: Bil Browning