Mississippi is the first state to pass a law attacking transgender youth
Author: Alex Bollinger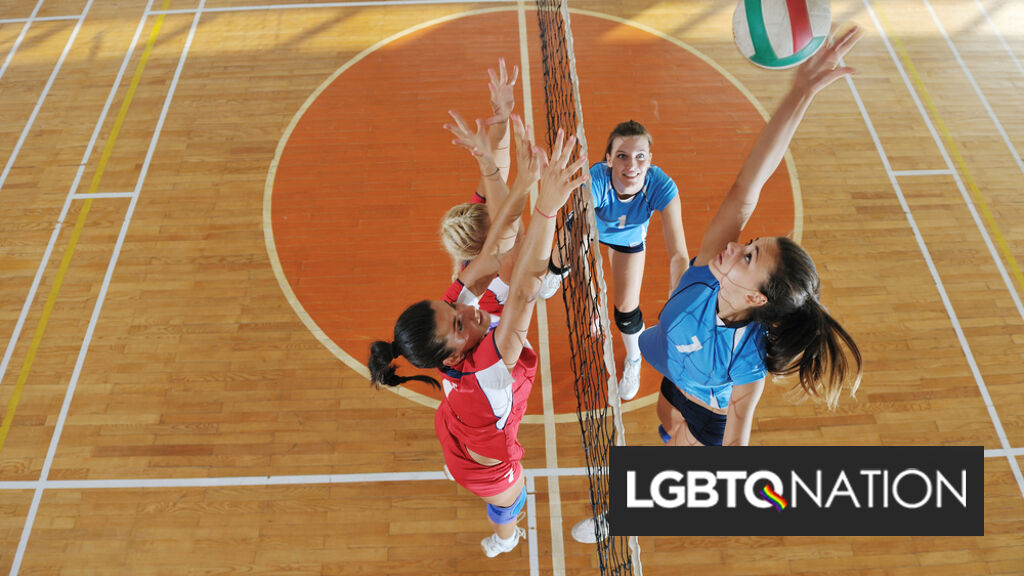 Mississippi's legislature just passed a law that would ban transgender girls and women from school sports and the governor is expected to sign it soon, which makes it the first state to pass a law attacking transgender youth this year.
The point of the bill "is not to protect women athletes," said Jarvis Dortch of the ACLU of Mississippi. "It's to tell transgender kids that they do not belong, that they're not welcome."
Related: Trump administration asks court to maintain ban on transgender girls from school sports
S.B. 2536 was passed by the Mississippi Senate last month. This past Wednesday the state house voted 81-28 in favor of the bill, with 73 Republicans and eight Democrats voting in favor. Republicans control both chambers of the state legislature in Mississippi.
Gov. Tate Reeves (R) is expected to sign the bill soon.
"I will sign our bill to protect young girls from being forced to compete with biological males for athletic opportunities," Reeves said on social media Thursday. "It's crazy we have to address it, but the Biden E.O. forced the issue."
Reeves was referring to an executive order that President Joe Biden signed on his first day in office in January, which said that federal civil rights legislation that bans discrimination on the basis of sex should be interpreted to ban discrimination against LGBTQ people because it is impossible to discriminate on the basis of sexual orientation or gender identity without taking a person's sex into account. The Supreme Court has already used this legal reasoning in its 2020 Bostock v. Clayton Co. decision.
Biden's order said that this reasoning applies to school sports because discrimination in education is banned by Title IX.
This raises a thorny legal issues for S.B. 2536, because the governor of Mississippi does not, in fact, have the ability to pass a law that contradicts Title IX, which bans discrimination in education. Idaho passed a similar bill last year and a federal court already issued an injunction against it.
Moreover, it seems unlikely that Biden's executive order inspired Mississippi's bill. State Republicans considered a similar bill last year while Donald Trump was still in the White House. And, as the Mississippi Free Press points out, S.B. 2536 was introduced in the Senate two days before Biden's inauguration.
The American Family Association, an anti-LGBTQ hate group, said in a statement: "Without this legislation in Mississippi, the state would be on the path of having only male sports and coed sports. Should Gov. Reeves sign the bill into law, girls' sports in Mississippi will be preserved and protected."
Despite its claim that Mississippi's school sports are being taken over by transgender girls and women, legislators in the state could not even name a single transgender student-athlete in the state.
Most states allow transgender people to compete as their gender in school sports and have done so for decades, although regulations vary. And transgender athletes have not forced cisgender athletes out of any sport in any state.
"Idaho is the only state to have passed an anti-trans sports ban to date, and that law was swiftly suspended by a federal district court," HRC said in a statement. "The National Collegiate Athletic Association (NCAA) came out against the Idaho bill and others like it and subsequently moved planned tournament games out of Idaho."
Instead, opponents of the bill said that it's about discrimination.
Katy Binstead, the mother of a transgender girl, was already told by her daughter's school that she couldn't play middle school basketball because of the gender marker on her birth certificate. She said that the coach told her daughter to try out for the boys team.
"My daughter isn't comfortable playing with the boys because she's not a boy and she never has been a boy," she said.
"There is simply no justification for banning transgender girls and women from participating in athletics other than discrimination. Like all girls, transgender girls just want to play and be part of a team with their friends," said HRC President Alphonso David in a statement. "History will not look kindly on this moment in Mississippi."
Actual Story on LGBTQ Nation
Author: Alex Bollinger