LGBTQ image of the week: Protestors stand against trans conversion therapy
Author: Alex Bollinger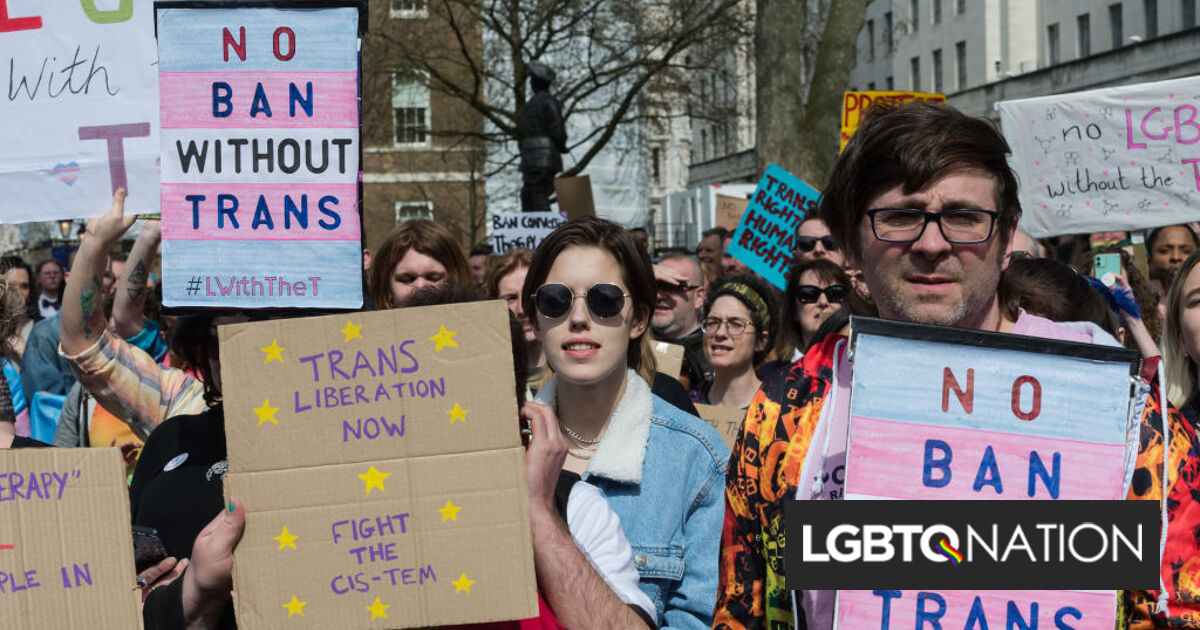 Thousands of LGBTQ people protested in London this past Sunday against the U.K. government's refusal to consider a ban on transgender conversion therapy.
Prime Minister Boris Johnson plans to propose a ban on gay and bi conversion therapy that would not cover transgender people. The organization Ban Conversion Therapy led protests against the exclusion.
Related: Tennessee Republican who said Jackson was lenient on pedophiles had questionable start with far-younger wife
Many of the protestors had signs that showed solidarity among LGBTQ people like "No ban without trans" and "No LGB without the T," and others waved transgender flags.
Over 100 LGBTQ organizations boycotted a planned "Safe to be me" conference, which caused the U.K. government to cancel it.
Actual Story on LGBTQ Nation
Author: Alex Bollinger