Lesbian pop star Denise Ho arrested amid growing crackdown against China's critics
Author: LGBTQ Nation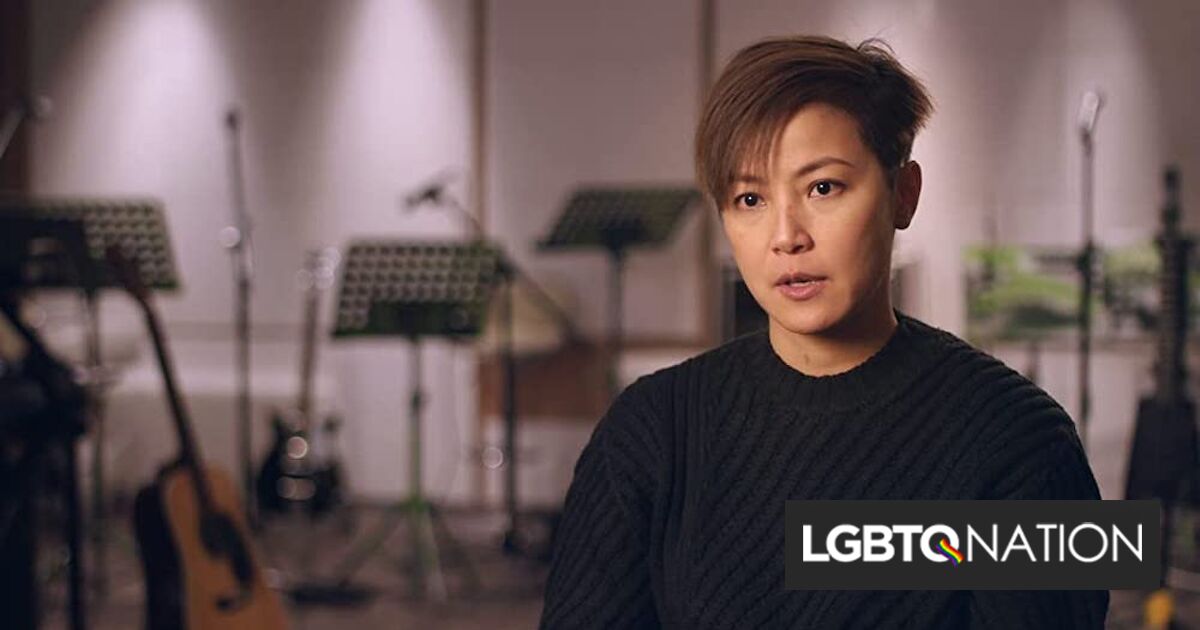 Lesbian pop star and regionally famous pro-democracy activist Denise Ho was one of seven people arrested on Wednesday morning by national security police in Hong Kong. She was released on Thursday afternoon.
All seven arrestees were linked to the pro-democracy news website Stand News and were accused of "conspiracy to publish seditious material," a colonial-era crime punishable by two years in jail and a fine of up to 5,000 Hong Kong dollars ($640).
Related: Organizers postpone the Gay Games in Hong Kong until 2023 as pandemic rages on
Ho served as a former board member for the publication, Go magazine reported. Police searched her home for two hours, taking her phones and computers as well as her identification card and passport, CNN reported. Police also searched the publication's offices, seizing materials there too.
On Wednesday, police also arrested Stand News editor Ronson Chan, acting chief editor Patrick Lam and board member Margaret Ng. Later that day, Stand News announced its immediate shutdown, deletion of all social media pages and firing of all employees.
Police said the arrests occurred because of  "seditious" articles the newspaper published between July 2020 and November 2021. Police also froze nearly 61 million Hong Kong dollars ($7.8 million) in the newspaper's assets.
The arrests and shutdown mark China's increasing crackdown on pro-democracy activists in Hong Kong, which officially operates as one of China's administrative districts. Under Chinese pressure, Hong Kong passed a 2020 National Security Law which China claimed would help quell violent civil protests. Fellow human rights activists and international observers say the law is just a way to arrest and silence any of China's critics.
U.S. Secretary of State Antony Blinken condemned Wednesday's arrests, demanding the arrestees' release and calling on China to stop "targeting" members of the free press, Politico reported.
"Freedom of expression, including media freedom, and access to information provided by an independent media are critical to prosperous and secure societies," Blinken said in a statement. "These freedoms enabled Hong Kong to flourish as a global center for finance, trade, education, and culture. By silencing independent media, [the People's Republic of China] and local authorities undermine Hong Kong's credibility and viability. A confident government that is unafraid of the truth embraces a free press."
Earlier this year, another pro-democracy newspaper in Hong Kong, Apple Daily, was forced to shutdown after its founder Jimmy Lai and several top editors were arrested under similar circumstances.
How Ho became a lesbian icon in Chinese-language media
Throughout her career, Ho has become a regionally famous actress and performer, known for her often androgynous appearance and singing pop songs in Cantonese.
In September 2005, Ho played the leading actress in Butterfly Lovers, a musical with homoerotic themes.
She came out as a lesbian at the age of 36, in 2012, during the fourth annual Hong Kong Pride Parade. As such, she became the first "mainstream female singer in Hong Kong to come out of the closet", according to The South China Morning Post.
"I think the public has been really positive about what I have done," she told the publication. "It is not about whether one supports LGBT rights, but about gaining respect by standing up for yourself and minorities."
A founding member of the LGBTQ rights organization Big Love Alliance, she said she felt pressure to speak carefully on LGBTQ issues, as not to harm the public's view of queer people.
Three months after coming out, she released her second Mandarin album, Coexistence. Fans saw the album as a statement on LGBTQ issues, even pointing to brightly colored playground equipment on the album's cover. But she said she didn't deliberately aim to make an album with queer themes.
In 2014, she became an active member of the Umbrella Movement, a social movement that opposes China's anti-democratic efforts in the region. In 2019, she also spoke against China's increasing interference in the region in a United Nations hearing.
Her involvement in the pro-democracy movement caused her to be blacklisted as a performer in China, The Los Angeles Times reported.
"I think Hong Kong people are slowly becoming aware of what is happening," she told the Post. "We're not as free as we used to be, and we need to fight for ourselves."
Hong Kong remains an imperfect place for LGBTQ people
On its face, Hong Kong seems progressively pro-LGBTQ. The region repealed its colonial-era laws criminalizing homosexuality in 1991; it currently has laws forbidding anti-gay discrimination by the government and has virtually no instances of anti-LGBTQ violence.
However, the region lacks comprehensive anti-discrimination laws in housing, employment and public accommodations. It offers neither legal recognition of same-sex couples nor any rights for adoption or raising children.
Worse yet, government policy requires transgender citizens to undergo full gender reassignment surgery before changing any gender markers on ID. It's a costly procedure that renders patients sterile, and a policy that the United Nations has denounced as a form of torture.
Actual Story on LGBTQ Nation
Author: LGBTQ Nation