Lawsuit alleges that LGBTQ homeless shelter was a living hell for trans residents
Author: Molly Sprayregen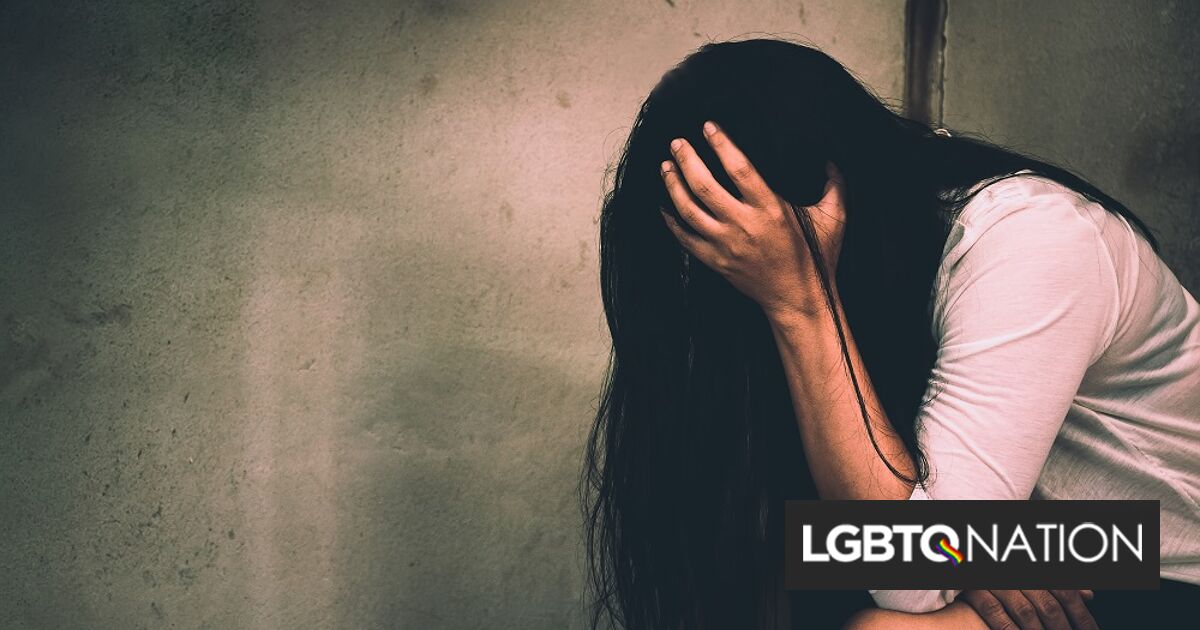 Former residents and employees of Marsha's House, New York City's only shelter dedicated to LGBTQ adults, are speaking out about years of abuse and sexual misconduct experienced at the hands of the shelter's security guards as well as a former director.
NBC News reports that in a lawsuit, Mariah Lopez, a disabled transgender woman, accused former director of Marsha's House Kaedon Grinnell of "making sexual advances towards me," and said the security guards, from security company QPS, "constantly harassed me verbally calling me him/he/it."
Related: Environmental group's hatred of trans people is stalling a fight against a Nevada mine
Lopez also accused security guards of providing illegal drugs to residents and engaging in "prostitution and other sexual contact" with them.
Additionally, Lopez sued Project Renewal – the nonprofit running the shelter for the city's Department of Homeless Services (DHS) – after she says the shelter illegally turned her away for having a service dog in 2017. She also accused the shelter of trying to cover up her misconduct complaints.
In 2019, Lopez reached confidential settlements with QPS and Project Renewal. Since then, Project Renewal has stated the organization has no knowledge of misconduct.
"We designed Marsha's House with DHS to ensure that residents are treated with respect and kindness, hiring staff from within the community and supporting clients to lead their most fulfilled lives," said Project Renewal spokesman Zac Roy.
"We investigate all complaints and grievances, have a process that encourages residents to file them and makes it easy to do so. The serious allegations here were never brought to the attention of Project Renewal or any other entity to our knowledge."
Many other allegations have surfaced as well.
Andrew Rinehults lived at Marsha's House from January 2020 to April 2021 and says a nurse sexually assaulted him when he sought treatment for bleeding on his torso. Rinehults alleges the nurse continuously tried to examine his genitals instead.
"He's like, 'Come on, let me take a look.' And I said, 'No, I'm good,'" Rinehults said. "He tried reaching for me, like reaching out to grab me, and I hit him in his mouth."
Rinehults reported the assault to his case manager at the time (which the case manager confirmed) but Project Renewal has denied any record of a male nurse even working for the shelter while Rinehults was living there.
Jazmine Perez, a trans woman who was hired as the first LGBTQ director of Marsha's House after Grinnell was promoted to vice president of programs (Grinnell has since left), alleged that even after the shelter switched security companies, guards repeatedly harassed residents, including watching them change after showers.
"Clients would report that the guards were constantly gawking and staring at them, and I kind of caught a couple of them doing it, too," Perez said. "The security guards that they were hiring were cisgender heterosexual folks, most of them not necessarily from this country, and they did not understand or respect LGBTQ identities."
Others accused security guards of doing nothing to step in when violence erupted between residents. Shnya Unity, who spent over six months at Marsha's House, said guards even placed bets on fights rather than trying to stop them.
Unity also accused one guard of masturbating onto her pillow and said many of the guards used anti-trans slurs and threatened her when she wouldn't sleep with them.
Perez said Project Renewal continually ignored reports of abuse by guards and did not provide regular LGBTQ training to staff. Project Renewal says they have always provided sensitivity training every quarter.
Perez pushed for less security guards after the shelter switched to a third company, maintaining there were too many on site at a time. She was fired by Project Renewal in September 2020.
The current Marsha's House director, Jacqueline Luna, who has worked at the shelter since 2017, said she believes residents are "supported in ways that are culturally competent and sensitive" and that she has not heard any reports of guards engaging in sexual misconduct.
Luna claimed that she has not seen real violence occur at Marsha's House, though police records show that police were called to the shelter more than 225 times between February 2017 and September 2021. That's about once a week. At least five of those calls included reports of felony assault.
The New York City Public Advocate also toured the premises last June after being informed of problems there.
"After our office alerted the Department of Homeless Services, visited the site, and spoke to residents, it became clear that both specific and systemic changes were urgently needed to protect and support the youth there," said a spokesperson from the office.
"We have met with their leadership and worked to demand and direct reforms and improvements together with our partners in government."
The New York City Commission on Human Rights has also been investigating Marsha's House and provided a Trans 101 Workshop to staff in 2019 based on complaints.
DHS claimed that it has no knowledge of the issues the former staff and residents allege.
"The health and safety of our clients and staff is our number one priority and we take all allegations seriously," a DHS spokesperson said. "We provide numerous channels for clients and staff to report problems, but these claims have never been reported and we have no evidence whatsoever to corroborate them."
But change could be coming.
A settlement from one of the lawsuits of former resident Lopez requires that DHS establish shelters specifically for trans and gender non-conforming adults in Manhattan, Queens, Brooklyn, and the Bronx. It also says DHS must increase staff education on LGBTQ rights and be more transparent about sexual misconduct allegations.
Lopez's lawyer, Chinyere Ezie, called the settlement "a turning point in New York City's treatment of trans and gender nonconforming people experiencing homelessness."
Named for trans LGBTQ rights icon Marsha P. Johnson, Marsha's House serves 18- to 30-year-olds and was a project of out U.S. Rep. Ritchie Torres (D-NY) when he represented the Bronx as a member of the New York City Council.
A representative of Torres said he had no comment on these allegations.
Actual Story on LGBTQ Nation
Author: Molly Sprayregen