Kum & Go speaks out for trans rights & people don't know what to think
Author: Molly Sprayregen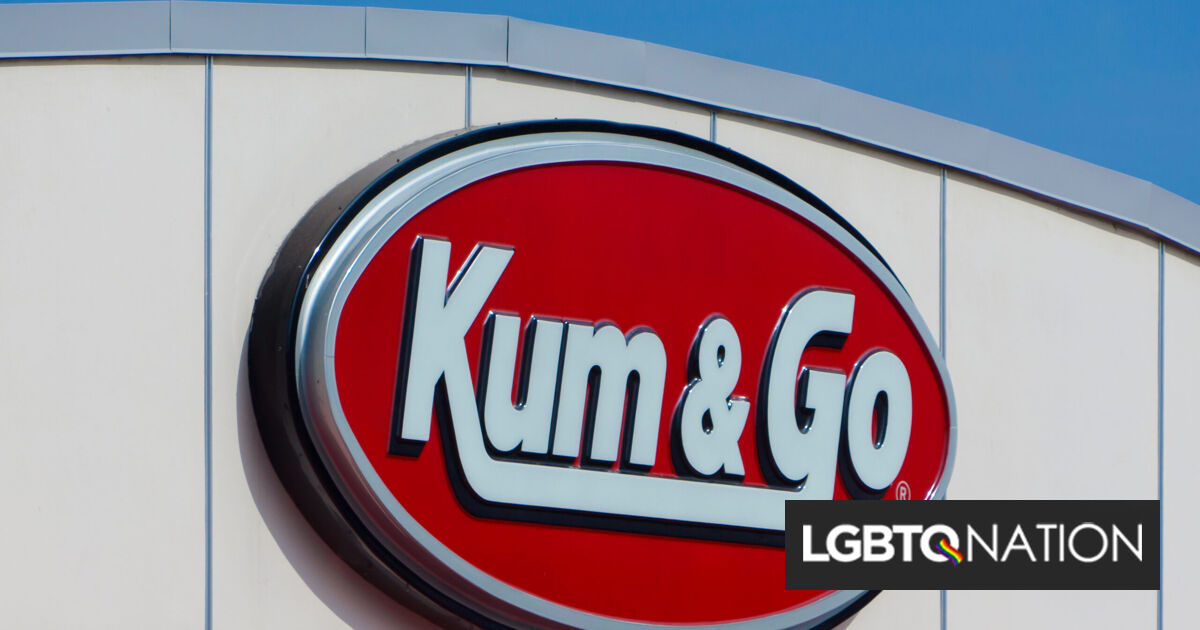 Iowa-based convenience store and gas station brand Kum & Go is taking a stand for trans youth.
In a recent Twitter thread, the company spoke out against the relentless Republican efforts to pass laws restricting trans youth from accessing gender-affirming care, banning them from sports teams that align with their lived gender, and restricting their rights at school.
The first tweet was short and simple: "protect trans kids. period."
After that, the company explained that 52% of trans and nonbinary youth in Iowa considered suicide last year, linking to a study from the Trevor Project.
"We're people first and that means speaking up for our community," the thread continued. "yesterday, we voted against SF482 and SF538 in the state of Iowa. we know that this is just the beginning, and we still have work to do to continue to advocate for the LGBTQ+ members of our community."
S.F. 482 and S.F. 538 – both anti-trans bills – passed the state senate last week. S.F. 482 is still awaiting a House vote, but S.F. 538 has passed both chambers. The former would ban trans students from using locker rooms and bathrooms that align with their gender identity, and the latter would ban trans youth from receiving gender-affirming care.
By "voted against" the bills, the tweet likely was referring to the fact that two lobbyists associated with Kum & Go voted on record against the bills.
"One way we can all grow is through education," the tweet thread continued. "an org we partner with is the Trevor Project, whose mission is to end suicide among LGBTQ+ youth and they provide great resources to educate yourself. Join us in continuing to learn how these issues affect our community and find ways to support inclusion across the US."
While there was the usual backlash from anti-trans trolls, many thanked the brand for using its influence in this way.
Others, however, questioned whether the company is putting its money where its mouth is.
A 2019 report in the Des Moines Register said that Kyle Krause, CEO of Kum & Go's owner the Krause Group, had donated hundreds of thousands of dollars to Iowa Republicans over a five-year period, including to Iowa Gov. Kim Reynolds (R) – who has signed anti-trans legislation into law – and state Sen. Jack Whitver (R), the current state senate majority leader who has supported the state's anti-trans bills.
There have already been more anti-LGBTQ+ bills introduced this year than there were in all of 2022. Hundreds of them are making their way through state legislatures, with the trans community being the GOP's biggest target.
So far this year, nine anti-trans bills have been signed into law across seven states. The laws mostly focus on banning drag shows from anywhere a child could see them and banning gender-affirming care for youth, even though every major medical organization supports this lifesaving health care for both minors and adults.
Editor's note: This article mentions suicide. If you need to talk to someone now, call the Trans Lifeline at 1-877-565-8860. It's staffed by trans people, for trans people. The Trevor Project provides a safe, judgement-free place to talk for LGBTQ youth at 1-866-488-7386. You can also call the National Suicide Prevention Lifeline at 1-800-273-8255.
Actual Story on LGBTQ Nation
Author: Molly Sprayregen