Group for Christian moms attacks Gillette for ads depicting women who shave
Author: Juwan J. Holmes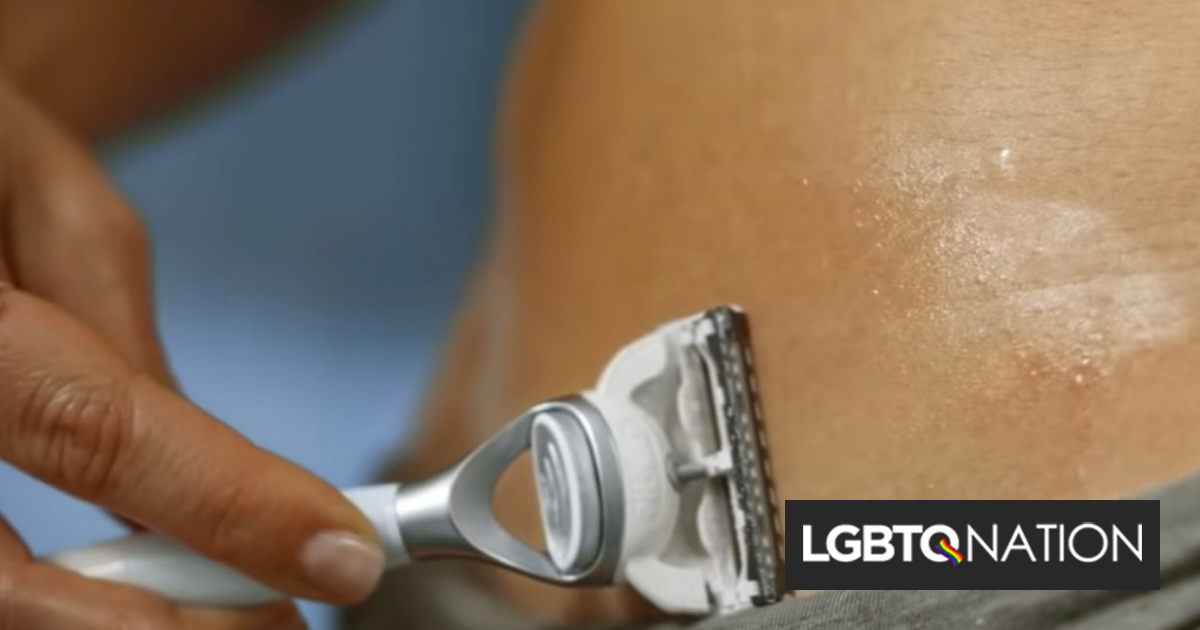 One Million Moms is an evangelical astroturf group funded by the American Family Association (AFA), which is a certified anti-LGBTQ hate group. They are known for decrying "cancel culture" while launching continuous nonstop "boycotts" of various companies that offend their delicate sensibilities.
Despite the group's name, the organization is now on the attack against people that shave, denouncing an "obscene" ad by Gillette promoting their Gillette Venus line of razors and other products specifically made for shaving pubic hair. The video described is actually not as an advertisement, but a tutorial released on Gillette's YouTube channel in February 2021.
Related: Anti-gay hate group trying to boycott the Foo Fighters gets drive-by disco in response

"The current "How to Shave 'Down There'" commercial by Gillette Venus shows a woman explaining and demonstrating how to shave her bikini line," One Million Moms staffer Monica Cole claims in an email blast sent out yesterday.
"While the woman is posing in her shaving position the camera zooms in for close-up shots of her bikini line as she discusses shaving between her legs. The advertisement features several shaving products by Gillette and a new razor designed for this purpose. The ad concludes with the woman stating, 'Fancy skin care for my pubic hair? Yes, please!'"
The video in question is a shaving tutorial Gillette released to depict how to properly use their Gillette Venus products. Someone showing consumers how to properly take care of their skin is apparently "inappropriate" to Cole.
They appear to have missed Gillette Venus' inclusion of gender non-binary people in commercials, their "#ThePubeSong" commercial, or any of their other ads explicitly depicting or featuring the shaving of pubic hair over at least the last five years.
She also has seemed to have forgotten other Gillette ads featuring trans people and including messaging that condemned body or gender policing, much of which was backed by science.
"This inappropriate commercial is airing during prime time when children are likely watching television so family viewing time is ruined," Cole claims. "It is so suggestive it's disgraceful. Can you imagine what goes through the mind of a child when he sees this ad?"
Despite Gillette long advertising Venus products that are explicitly designed for better shaving experiences when it comes to pubic hair, Cole claims "Gillette chose to air this commercial knowing it would be controversial."
She further suggests that children will be somehow perturbed by hearing the words "pubic hair," continuing, "We all know children repeat what they hear. Gillette should be ashamed!"
Cole then call upon their followers to let Gillette know that they are boycotting "if it continues advertising in a repulsive manner that offends parents."
The action alert ends with a plea to sign their online petition that will be ignored by the company. The group will constantly send anyone who signs emails asking them to donate money to help them continue to attack the LGBTQ community.
Currently, their website claims to have over 13,000 "signers" to the "petition" calling "to cancel this vile commercial immediately."
This is just the latest attack on any company that produces content or products that dares to do anything the AFA deems antithetical to Christianity and family values. The AFA founded the website and the now-defunct "One Million Dads" project decades ago for the purpose of attacking companies with anything that can be perceived as pro-LGBTQ or non-Christian.
Since then, Cole has been the sole identifiable person behind the so-called One Million Moms group, and the group's run of "petitions" over the years just turn out to be a generic contact form that signs you up for their emails.
In 2019, the group infamously caused Hallmark to ban an ad temporarily because it featured a lesbian couple, before the company's management stepped in and did a 180.
Since then, Cole and the AFA have made pushes against all sorts of brands that dared show support for LGBTQ people. Whether it was cartoons with dogs, dishwashing liquid, fruit, hummus, Oreos, movies with cyclops, or wrapping paper, the One Million Moms group has been there, trying to cancel anyone who dares recognize the existence of LGBTQ people.
Companies recently under attack by them include Sonic Drive-In for featuring a commercial with people who don't wear bras, Eli Lilly and Company for promoting diversity and equality, Etsy for allowing people to sell art or dolls on their site, and General Motors for promoting electric cars.
While One Million Moms has focused more recently on anything that includes profanity or supports religious freedom for women, they still are currently sustaining so-called boycott "campaigns" against many pro-LGBTQ companies or products, including Kellogg's, Disney, Nickelodeon, Pantene and American Girl.
You can see Gillette's "obscene" tutorial on "How to Shave 'Down There' here.
Gillette's most recent actual commercial is below.
Editor's Note: This article was updated to reflect that the video described in One Million Moms' complaint is in fact not an advertisement, but a tutorial released by the company in February 2021.
Actual Story on LGBTQ Nation
Author: Juwan J. Holmes