Gay couple to compete together in team dressage event at Olympics
Author: Alex Bollinger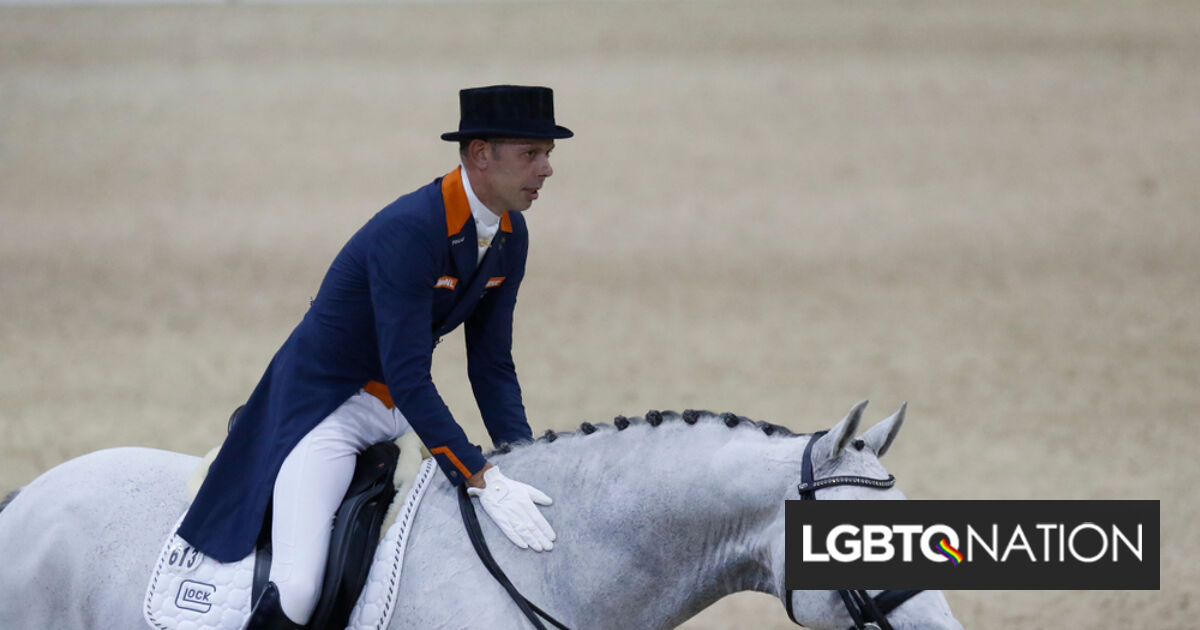 Edward Gal and Hans Peter Minderhoud, who have been in a relationship for years, will be competing together in the team event for dressage at the Olympics this summer for the Dutch team.
"Competitions are a way of life and it is so much fun if you are with someone who precisely understands that and knows what you are doing, dedicating all your time to horses," Minderhoud said.
Related: Adam Rippon gave Mike Pence's staff the cold shoulder when the Veep demanded a meeting
The two veterans of the equestrian sport have competed at the Olympics before, including at the 2016 Olympics in Rio de Janeiro where they got fourth place in the team dressage event. At the 2014 World Championships, they got the bronze in the team event as well.
According to OutSports, Minderhoud got a silver medal at the 2008 Olympics with the Dutch team. Gal got bronze in the team event in 2012, beating the American team, which had a horse that owned by Ann Romney, whose husband was the anti-LGBTQ Republican presidential candidate that year, Mitt Romney.
The men have been together for over a decade and both enjoy competing in dressage events.
"We only need one hotel room now," joked Gal in a 2008 interview about how they were traveling together to events.
While it's rare for a couple to compete in the same team event together at the Olympics, they said dressage is a pretty LGBTQ friendly sport and some of the best competitors are gay.
"In our sport it's not an exception being gay," Minderhoud said.
Marlies van Baalen will be the third person on the Dutch dressage team.
Actual Story on LGBTQ Nation
Author: Alex Bollinger