Ex-cop sobs as he's sentenced to 10 years in jail for January 6 riots
Author: Alex Bollinger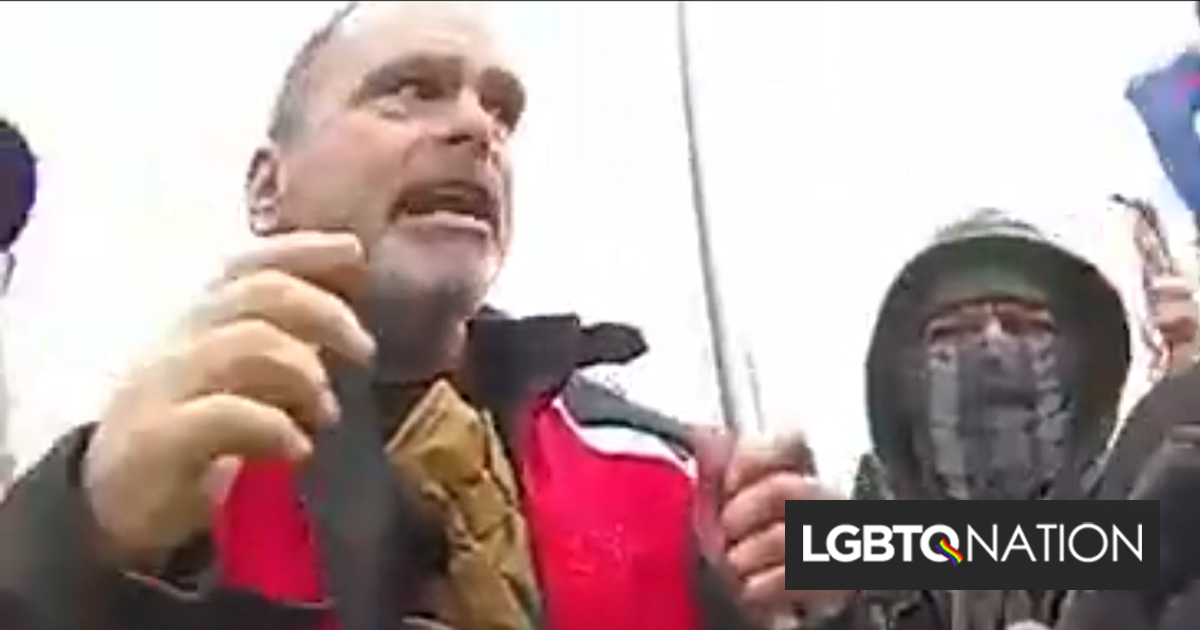 A federal judge yesterday sentenced retired New York City police officer Thomas Webster to 10 years in prison for his participation in the January 6 Capitol riots, making it the longest sentence yet handed out in a January 6-related case.
Webster was convicted on five felony charges and one misdemeanor charge for tackling a police officer to the ground and trying to take off his gas mask.
Webster cried as Judge Amit Mehta handed down the sentence, according to CNN. The judge stressed that Webster's actions broke the police line and allowed the mob to storm the Capitol.
"It is not until you arrived, Mr. Webster, that all hell broke loose," Mehta said.
"I still remained shocked every time I see it," he added, referring to video that was played during Webster's trial that showed him shouting at D.C. police as they struggled to keep the crowd out of the Capitol before he tackled D.C. police officer Noah Rathbun. Webster then forcibly took off the officer's gas mask, which caused him to choke on tear gas.
"Nobody pushed you forward, you ran," the judge said.
The jury took just three hours to find Webster guilty on the six charges, and at sentencing Webster begged the judge for "mercy."
"I just wish the events of Jan. 6 didn't happen," he said through tears. "Perhaps our country would not be as divided as it is today."
He explained that his three children don't respect him like they used to.
"I can never look at my kids the same way again," he told the court. "The way they look at me, it's different now… I was their hero until January 6."
The judge, though, called Webster out for claiming self-defense during the trial, saying that parts of his testimony were "just not credible" and "utterly fanciful." Webster even claimed that the police had "waved him in" to the Capitol.
Webster argued that it was a "flight or fight scenario" and that Rathbun, the D.C. officer he tackled, had started the fight.
"You constructed an alternative truth," Mehta said.
"I take no pleasure in doing this. There is no doubt in my mind that your conception of what happened that day and how you described it was utterly fanciful and incredible," he continued. "The idea that you could sit on that witness stand, under oath, and tell those jurors that the reason you had your hands on his face mask was to show him your hands, to show him you're not going to hurt him is just not believable."
The judge also called out Webster for his central role in the events of that day after Webster's lawyer insisted that he is "such a decent guy."
"I'm terribly sorry for all of it, but January 6 was not just one day or moment in time," he said. "It is a day that continues to affect the very fabric of this country and the lives of real human beings, Americans."
"No doubt about it. You were the one, with extraordinary force, who pulled the officer down," Mehta said. "And when the barriers opened, nobody pushed you forward. You ran. You charged ahead."
"Whether you were told the election was stolen or whether you came to believe it on your own, we cannot function as a country if people think they can behave violently when they lose an election."
After his 10-year sentence, Webster will get three years of supervised release.
Federal prosecutors wanted him to get 17.5 years in prison, the low end of federal sentencing guidelines. Assistant U.S. Attorney Hava Mirell said that Webster's testimony that "a 20-year NYPD veteran believed he was entitled to retaliate with deadly and dangerous force against the vulnerable and non-violent Officer Rathbun is not only absurd, but dangerous. It may cause others to follow suit and use violence against an officer because of a political grievance."
Actual Story on LGBTQ Nation
Author: Alex Bollinger