Christians attack dating app where Pete & Chasten met for "promoting sin"
Author: Alex Bollinger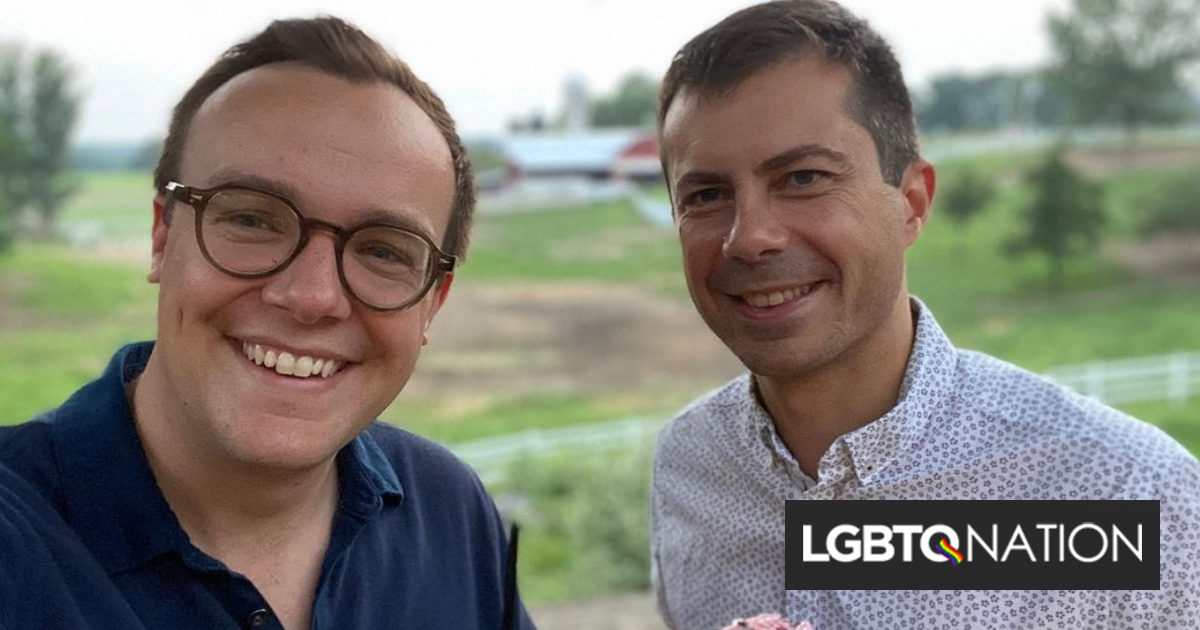 Some conservative Christians are angry that the dating app Hinge – yes, the app where out Secretary of Transportation Pete Buttigieg and his husband, Chasten, met in 2015 – is "attempting to normalize same-sex relationships" by including same-sex couples in a commercial.
"Hinge obviously wants to make it clear where it stands on this controversial topic instead of remaining neutral in the culture war," One Million Moms (OMM) rants on their website about an ad from Hinge that features multiple couples, some same-sex and some opposite-sex.
Related: Watch the new gay adoption ad Fox won't run because it's 'too powerful'
The group, which is a project of the anti-LGBTQ hate group American Family Association, says that Hinge is "pushing the LGBTQ agenda and promoting sin" with the ad that's airing "when children are likely to be watching television."
"To make matters worse, this advertisement has aired during family viewing time such as football games and prime time," the group breathlessly tells its followers.
While OMM might be surprised that Hinge supports LGBTQ dating, one of the biggest surges in popularity for the app came in 2019 when Pete Buttigieg, then the mayor of South Bend, Indiana, announced his presidential campaign. He discussed using Hinge to meet Chasten in a New York Times profile on their wedding.
That surge in popularity included a 30% increase in gay men with profiles on the app.
"We're proud of all of the relationships we've helped set up — including Mayor Pete and Chasten," Hinge CEO Justin McLeod told Fortune at the time. "We're happy to see that their love story has encouraged even more members of the LGBTQ community to find their person on Hinge."
But OMM "continues to stand up for biblical truth" in 2022 and is trying to get Hinge to back away from "this particular type of sexual perversion," even after putting one of the most famous gay couples in the country together.
OMM has a petition on their site that they claim over 3000 people have already signed.
"I'm not buying into your social agenda to push the gay lifestyle," the petition states. "Your latest ad offends me as well as many other conservative consumers. I do not agree with the LGBTQ agenda you are forcing on families and children in your commercial that features same-sex couples."
"Airing this advertisement during family viewing time crosses a line that Hinge should have never crossed."
It's not clear exactly which ad OMM is referring to, but this video that promotes Hinge features same-sex and opposite-sex couples.
This ad features a woman who mentions her girlfriend.
Actual Story on LGBTQ Nation
Author: Alex Bollinger