Chile elects their first transgender official to their national legislature
Author: Juwan J. Holmes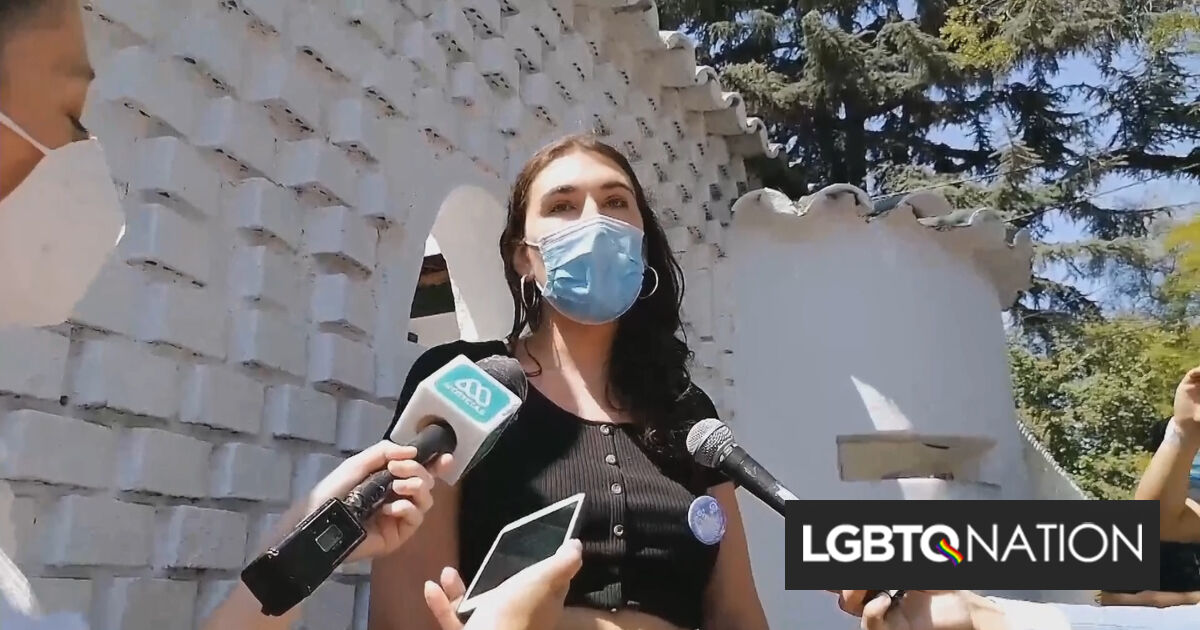 Trans woman and activist Emilia Schneider became the first trans person to win an election to the Chilean legislature this week. She will be sworn in to the Chamber of Deputies, the lower chamber of the Chile's National Congress.
Schneider rose to prominence in the South American nation when she was elected as the president of the Federation of Students of the University of Chile (FECH), representing more than 42,000 students in the country, and she led many of them into Estallido Social ("social outburst") protests over the last two years. She is also the great-granddaughter of General René Schneider, who was Commander-in-Chief of the Chilean Army between 1969 and 1970, when he was assassinated.
Related: Gay tour group caught in middle of gunfight between alleged Mexican drug gangs

Schneider came in with more than 26,000 votes among Chamber of Deputies candidates in the nationwide elections. She will represent the 10th District of Santiago de Chile.
The race for President of Chile is heading to a runoff election, between far-right candidate José Antonio Kast and left-wing candidate Gabriel Boric, on December 19.
"Today the security, dignity and integrity of the rights of the LGTBI community and women are at stake," Schneider said after her election. "The far-right seeks fear to prevail, but we have to make hope prevail, the same one that led us to vote for a new Constitution (in 2020) and the one that has prevailed in this last decade of mobilizations."
Still, Chile is also close to legalizing marriage equality, after a bill passed the Chamber of Deputies last week and heads back to the Senate for final review before being sent into law. It would legalize same-sex marriage and adoption rights for same-sex couples.
"Chile does not want to look to the past, but it is not yet clear what the future is with two such different alternatives," Schneider added in response to the election results, MercoPress reports.
Este es un día de sentimientos encontrados. Por un lado, avanza el odio. Por otro, hay esperanza. Quiero agradecer todo su apoyo, y hoy asumo con humildad y mucho honor ser la primera diputada trans de Chile. Este es un paso gracias a años de lucha feminista y disidente ♥️

— Emilia Schneider (@emischneiderv) November 22, 2021
Actual Story on LGBTQ Nation
Author: Juwan J. Holmes