Anti-trans lawmaker arrested for defrauding government on his way to a six-figure payday
Author: Juwan J. Holmes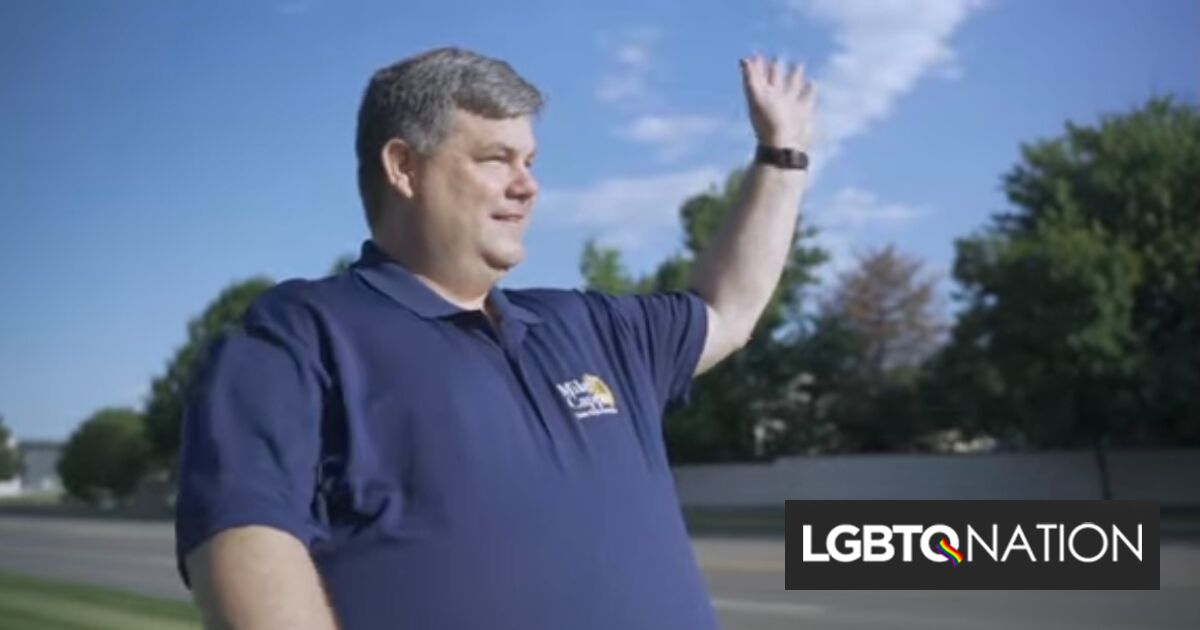 A former Kansas state representative has been indicted by a federal grand jury and arrested on charges that he intentionally defrauded federal, state, and local agencies and obtained funding set aside for COVID-19 relief programs. Michael Capps is believed to have obtained at least $450,000, according to the U.S. Attorney's Office for the District of Kansas.
Before his alleged scheme, Capps served as a member of the Kansas House of Representatives for three years, introducing legislation in 2020 that would have banned trans youth from participating in sports.
Related: GOP lawmaker who was arrested for terrifying students to get professional help
His bill, like the one introduced in 2021, failed to become law. He also introduced legislation seeking to instill the phrase "In God We Trust" in every public building within the state, both of which also failed.
Capps also used his time in office to sponsor legislation that would require medical providers of abortion to try and pressure a patient to change their mind, and attempted to institute reform within the Kansas Department of Children and Families.
Capps entered office in 2018. He had lost an election in a different district for a Kansas House seat in 2016, and initially filed to run for a seat in a different district, but then obtained a property then available for auction to use as his "address" and chose the 85th district — his third home district — once he learned that the seat's holder, state Rep. Chuck Weber (R), was not running for re-election. The state's then all-Republican Objections Board for Kansas allowed his candidacy to continue.
After Weber resigned, Capps was appointed to the seat for the 85th district by the Sedgwick County Republican Central Committee and took office on July 28, 2018. That gave him an incumbent's advantage by the time the general election for the seat came for that fall.
All the while, he was under investigation for emotional abuse of children as a court-appointed special advocate for children under the direction of the Kansas Department of Children and Families, the very department he later tried to reform. State GOP officials openly called for him not to continue running for the seat, but he refused and retained it for a full term.
He won election with a differential of just under 1,000 votes over his Democratic opponent, Monica Marks.
Then, in 2019, a video was produced attacking then-Kansas Rep. Brandon Whipple (D), a leading candidate in the nonpartisan election for the mayor of Wichita, based on an allegation made against an anonymous Republican state legislator featured in a local newspaper years prior.
An investigation revealed that the ghost corporation behind the ad, "Protect Wichita Girls," was created by Capps and funded by him and others. The ad was then filmed outside his office. Capps refused to resign, despite his own party's and peers' requests. Whipple eventually won the election regardless and filed a lawsuit against Capps and others involved in the scheme.
Capps then tried to blame others in his party, without evidence, of actually being behind the scheme. He lost more support from within the party, and people in both the Kansas House and U.S. House called on him to resign.
Despite running on the claim that he has "brought God back into our schools" and would He lost the primary and left office at the end of his term in January 2021.
Further investigations into Capps's business activity unveiled that he had misrepresented his two businesses and sports foundation's payrolls and applied for loans paying employees who never existed.
Capps was indicted on eight counts of money laundering; six counts of wire fraud in connection with grants from Sedgwick County, the Kansas Department of Commerce, and the Small Business Administration (SBA); three counts of making false statements to the Small Business Administration; one count of making false statement to a bank for a PPP loan; and one count of bank fraud in connection with a PPP loan.
Altogether, the charges carry over 200 years in federal prison and millions in fines if Capps is convicted and sentenced to the maximum possible sentence.
Actual Story on LGBTQ Nation
Author: Juwan J. Holmes