A suspicious death investigation ensues after a Black trans woman's body is found in canal
Author: Juwan J. Holmes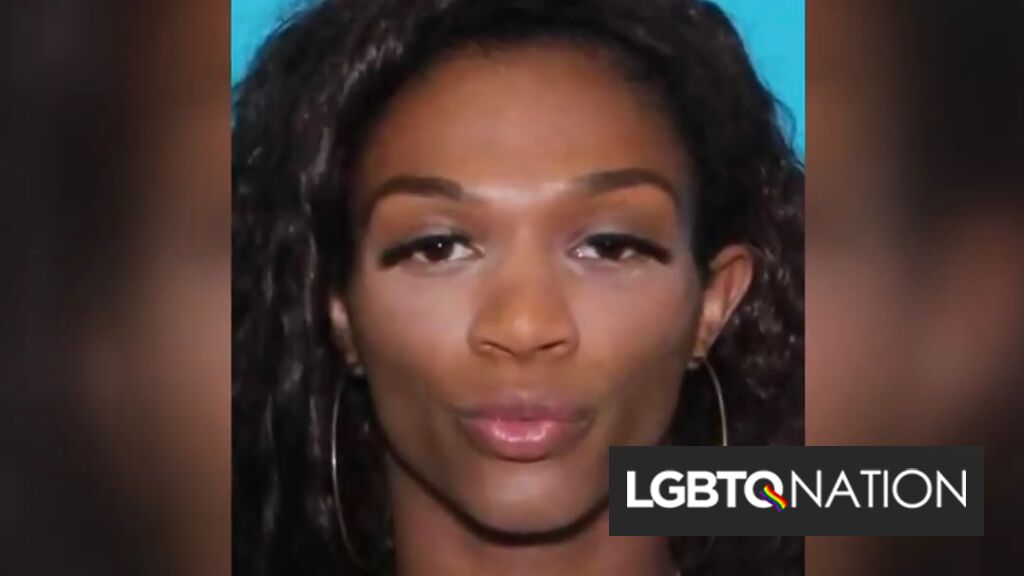 One Texas community is mourning while a neighboring community's police department is investigating after a transgender woman was found dead in a suburban area's canal last month.
Aidelen Evans was identified as the victim who was found on March 18. Police have only recently unveiled details publicly, and while they have not declared her death a homicide, they do believe she died in "suspicious" circumstances. Police and local media have consistently deadnamed her, though.
Related: Mother shot her daughter & trans son to death

Evans was from the Beaumont area in southeast Texas, but her body was found near a Motiva Enterprises-owned oil refinery in Port Arthur, Texas. Although the two areas are in the same metropolitan statistical area, they are over 20 miles apart. The Census-designated area is just east of the Houston metropolitan area.
Evans was just 24 years old at the time of her death. She was believed to be transient at the time of her death, unable to secure safe housing.
PGH Lesbian Correspondents report that, presuming that Evans died on or around March 18, when her body was discovered, she is the 14th trans or gender non-conforming person to die in the first 77 days of 2021. They report that 13 of those 14 were people of color, and ten were Black.
KMBT-TV, or 12 News Now, acknowledged that Evans identified as a woman and went by the name Aidelen amongst friends and family, but has continued to refer to her by her birth name in at least two televised reports and three online reports since her death. Their stories also previously misgendered her.
Port Arthur News also included the use of her birth name in reporting Evans' death, while acknowledging she was a trans woman.
Dee Dee Waters, a Texas-area trans community leader and publisher of TransGriot Weekly, planned a vigil in Evans' honor on March 28, but will be rescheduled due to weather. She criticized the 12 News Now reports "in which Aidelen was misgendered and deadnamed although they clearly knew she identified as a trans woman."
Police, acknowledging that she was a trans woman, have also continued to publish her birth name in statements made on Facebook, even after identifying Evans on March 25.
Port Arthur Police Department investigator Michael Hebert spoke to Gay City News, telling the LGBTQ publication that there are "multitude of reasons why" Evans is consistently being misgendered, without giving specifics.
He did say that the department is "very cautious with the things that we say and [I] also want to be very sensitive to the family members of the deceased." He did not specify if the family insisted on the department using Evans' birth name, or if there were other reasons.
Hebert said that Evans' death is considered "suspicious" but "we're still in the preliminary phase of this investigation." They have not declared it publicly as a homicide.
"She was not from our city, so that puts us in a different realm," Hebert said. "We weren't familiar with this individual at all." The oil refinery she was found near
In an interview, Evans' grandparents also refer to her by her birth name, with her grandmother, Lois Balka, stressing she loved her grandchild.
"I love you, baby, regardless of what you was, I still love you, and I wish you [were] here," Balka said. "Although, sometimes we didn't get along, I wish you were here with me. You will always be in my heart."
"This is heartbreaking, I don't care what nobody has to say. Nobody should have this. Nobody — no parent should have to go through this."
Results of an autopsy is pending. How Evans died or any injuries she sustained prior to her death were not publicly disclosed.
In a statement, the National Black Justice Coalition (NBJC) condemned the misidentification of Evans.
"We grieve the loss of Aidelen Evans' life. She was young with what should have been decades of life ahead of her," deputy executive director Victoria Kirby York said in a statement. "Time after time, local law enforcement and subsequently news reporters take away the opportunity for loved ones and community members to be able to bury their loved ones with dignity after experiencing some of the most horrific ways to die."
"We demand that those who took jobs to protect and inform the public do so for everyone — regardless of their chosen name and despite their legal name," she continued. "Aidelen was one of the many members of our community experiencing homelessness – another factor that likely resulted in her dehumanizing treatment in life and death. Our leaders must do better. Our communities must do better."
The Port Arthur Police Department asks anyone who may have information to contact them at 409-983-8600, or the Crime Stoppers of Southeast Texas at 409-833-TIPS.
Actual Story on LGBTQ Nation
Author: Juwan J. Holmes