A man is facing hate crime prosecution for assaulting a trans woman with his skateboard
Author: Juwan J. Holmes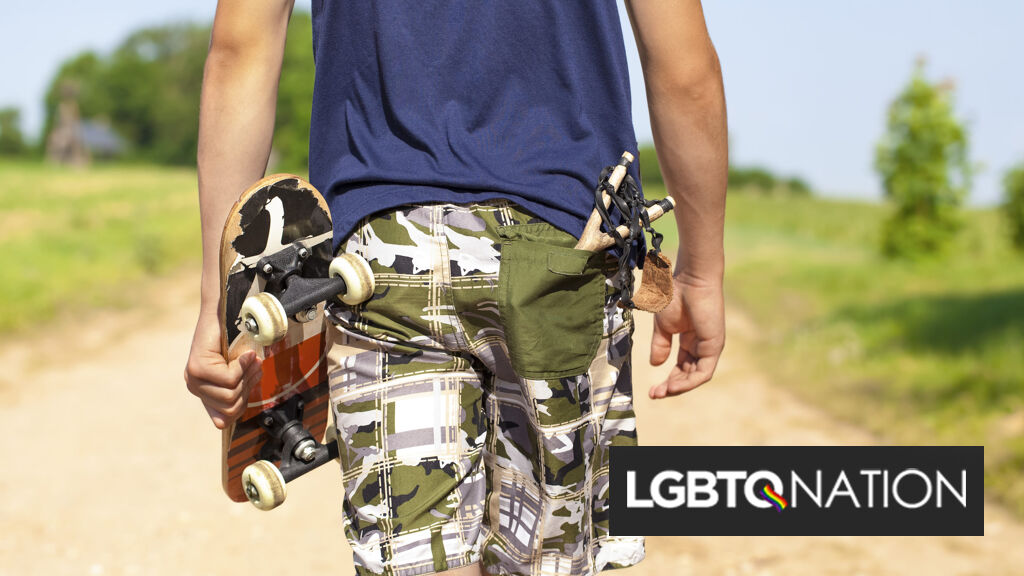 A California man has been charged for assault with a deadly weapon. for hitting a transgender woman with a skateboard during a dispute on March 11.
Johnny Santos Moreno — 23, of Costa Mesa, CA — began yelling a "derogatory epithet" at the victim before he struck her repeatedly with his skateboard, prosecutors claimed at his arraignment. He was also charged with intimidating a witness, both felonies in addition to a felony hate crime stipulation.
Related: Beverly Hills Trump supporter who shouted "fa***t" in viral video arrested for being at MAGA riots

As passersby witnessed Moreno committing the attack, he began to threaten a motorist that stopped and called police services.
Moreno's arraignment was the next day, and he received a bail charge of $25,000. He is believed to still be behind bars at the Theo Lacy Facility in the city of Orange, CA.
"No one should have to live in the shadow of fear that they will be targeted and physically attacked because of the way they dress, speak, behave, or who they love," Todd Spitzer, the district attorney of Orange County, said in a statement.
"Our differences – whether the color of our skin, our sexuality, or our religion – should be causes for the celebration of our diversity, not targets on our backs for haters to mock, deride, harass, and harm us," he added. "Those who engage in hate-motivated crimes will be prosecuted to the fullest extent of the law here in Orange County."
Spitzer has named Jake Jondle, a Deputy District Attorney of the Special Prosecutions Unit, to the case.
The victim was not identified in available documents, other than noting the fact that she's a trans woman and the prosecution believes she was assaulted due to her identity.
Moreno faces up to eight years in prison, and is scheduled to return to court on March 26 in the North Justice Center in Fullerton, CA.
Man Charged with Hate Crime in Skateboard Attack on Transgender Woman.

A 23-year-old man has been charged with a hate crime for attacking a transgender woman with a skateboard in Costa Mesa after using a derogatory epithet disparaging her sexuality.https://t.co/tXLW5tA2HS pic.twitter.com/cZLS8EnaMQ

— OCDA Todd Spitzer (@OCDAToddSpitzer) March 13, 2021
Actual Story on LGBTQ Nation
Author: Juwan J. Holmes