A gay 18-year-old was killed by police. His family still doesn't have answers.
Author: Molly Sprayregen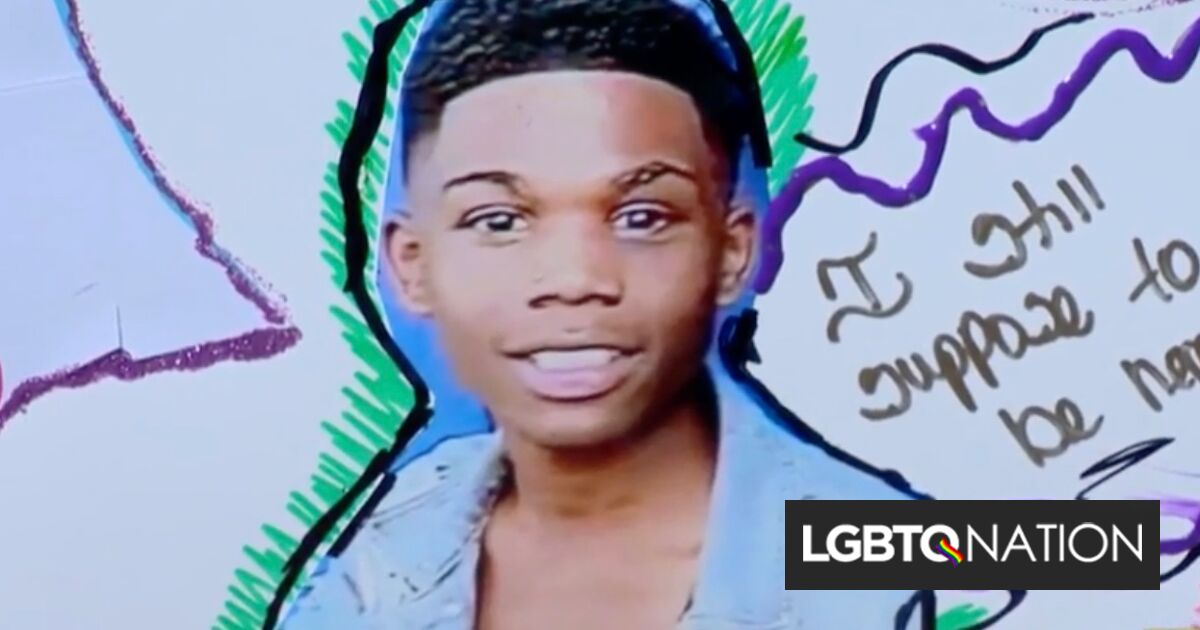 After a gay 18-year-old man was shot and killed by Baltimore police in February, his family is still seeking answers.
The officers involved in the killing of Donnell Rochester have reportedly been placed on administrative duties while an investigation takes place, but his family says it is taking far too long.
Related: Teacher gets violent threats & resigns after writing supportive messages for LGBTQ students
Police killed Rochester after pulling him over based on a warrant associating him with an alleged armed carjacking, a charge for which police say he did not appear in court. They claim Rochester drove toward an officer who was standing in front of the car, so they shot him.
Rochester's aunt, Markia Jackson, however, believes the body-camera footage proves Rochester did not drive toward the officers and that an "officer tried to place himself in front of the car." She also said the officers did not take him to the hospital right after they shot him.
According to ABC News, the body camera footage depicts several police officers running to Rochester's car from different directions. Rochester can be seen driving in the direction of one cop, who begins firing shots after yelling at him to stop the car. Another office also begins firing shots.
Rochester can then be seen stopping the car and getting out, falling to his knees with his hands up. Officers then handcuffed him while he bled out from gunshot wounds. The officers then called the paramedics. He was taken to the hospital, where he died.
An investigation was then launched to determine whether the officer in front of Rochester's car was struck or not. Officials say it is not clear from the video.
"Donnell is still supposed to be here, probably just recuperating. They let him bleed out on that ground, telling him, 'just breathe, bro, breathe, bro.' How can you say that when he's on the ground scared for his life?" Jackson told WBAL TV. 
On Saturday, a group protested outside of City Hall to demand justice for Rochester, as his family says they have not been updated on the case since February. Protestors also slammed Baltimore Mayor Brandon Scott (D), who they said praised the officers for doing a "fantastic job" after the shooting.
Rochester's mother, Danielle Brown, spoke out at a rally for her son in March, . "My son didn't deserve it at all. Like, not at all," she said. "He wasn't a bad person and to not have him here no more with me, it's like a nightmare. They killed him for nothing."
Actual Story on LGBTQ Nation
Author: Molly Sprayregen