A Black trans woman dies after meeting her suspected murderer online & being shot
Author: Juwan J. Holmes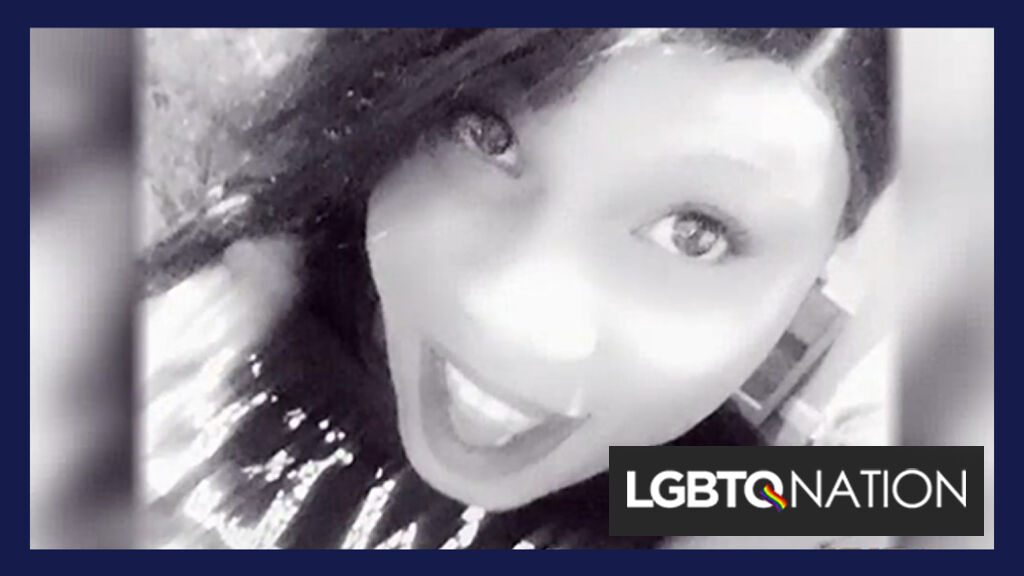 A Black transgender woman in Missouri was shot to death this week, and investigators swiftly tracked down a suspect they believe shot her after meeting on an online dating website.
Dominique Lucious was found dead after 7:00 AM local time on April 8 in her Springfield, Missouri home. Police found her after responding to reports of gunfire. The next day, officials announced an arrest.
Related: Missouri Republicans block repeal of state's marriage equality ban
Charles Nelson is in custody and being charged with second-degree murder and armed criminal action, the Springfield Police announced on April 9. He is being held without bond at the Greene County Jail, the Associated Press reports.
Nelson, 28, was tracked down based off an eyewitness statement and messages found on Lucious' phone. He had corresponded with Lucious online and the two agreed to meet at Lucious' home the morning of her death.
Nelson and his car fit the description of the person that eyewitnesses saw. One eyewitness saw a man that appeared to be Nelson standing over Lucious, then leaving the scene. Another eyewitness allegedly took a picture of Nelson getting into his car and driving away. Police also report that they found blood on Nelson's shoes, and a gun in his home that matched a shell casing that came from a bullet fired at Lucious.
Nelson initially agreed to questioning, but withdrew from that agreement and refused to answer questions about the events. Authorities have not announced a motive has not been officially recognized by investigators.
Still, the family and community that knew Lucious is shocked and saddened by their sudden loss. Lucious was 26 years old. She was known as a huge fan of the television show Empire and was formerly homeless.
"It's really hard, you know, because I feel like whatever the case may have been, they didn't have to kill Dominique," Lucious' cousin Ciara Williams told KY3, describing her as "more like a sibling to me."
"She made sure I had somewhere warm to stay, even if she didn't. She had a very good heart."
The GLO Center of Springfield said in a statement, "this murder and the other senseless slaying of trans folks must be contextualized within the anti-trans rhetoric and actions taken by too many. It is 2021 and we must understand that trans rights are human rights."
The Human Rights Campaign reports that Lucious is the 13th known transgender or gender non-conforming person to meet a violent death so far in 2021, which is only in its 14th week.
"The high level of violence that transgender and gender non-conforming people continue to face is not acceptable. We must do more to end this violence," Tori Cooper, the Campaign's director of community engagement for the Transgender Justice Initiative (TJI), said in the group's statement.
Noting that Lucious was allegedly killed by someone she had interacted with prior, she added, "we must be able to trust those who are in our lives — otherwise, who can we trust?"
Lucious' death is also the sixth murder that Springfield Police have investigated this year.
Rep. Crystal Quade (D), the minority leader of the Missouri House of Representatives who also represents Springfield, issued a statement as well. She condemned "legislation targeting the trans and non-binary communities," often "pushed by groups who dismiss the damages and dangers their ideology helps cultivate."
Kendall Martinez-Wright, a candidate for the Missouri House of Representatives who is trans, said on Twitter that she was "absolutely heartbroken hearing this news."
Yesterday we lost Dominique Lucious, a 26-year old Black Trans woman, to hate-fueled violence in Springfield, Missouri. Our hearts are broken for Dominique, whose bright beautiful light was extinguished far too soon, and for her family facing this horrific tragedy. pic.twitter.com/b70BMfqL0f

— PROMO Missouri (@PROMOMissouri) April 9, 2021
I am absolutely heartbroken hearing this news as well as not having the words to express how important it is to let folks know especially in the MO General Assembly that this is going on in our backyard. https://t.co/FPeXDbso2M

— Kendall Martinez-Wright (@Kendall4MO) April 9, 2021
The life of Dominique Lucious, cut tragically short, matters. Dominique's friends and family are in my prayers.

Trans women of color are disproportionately victims of violent crime for simply existing. We must do better by our trans and non-binary communities. pic.twitter.com/nJziaNJPYF

— Crystal Quade (@crystal_quade) April 9, 2021
Actual Story on LGBTQ Nation
Author: Juwan J. Holmes